The Modern Dog Trainer Blog
The contributors on this blog have been in your shoes and we want to help you create a profitable dog training business. We're here to show you how to start your dog training business, give you smart marketing tips, make day-to-day business operations simpler and more automated, and so much more!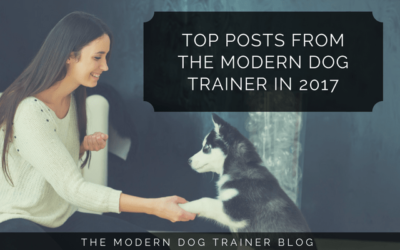 2017 has come to an end, but we covered some pretty interesting topics this past year. Let's take a quick look back at some of the most popular articles in 2017 to review and help us prepare for 2018.
Write for The Modern Dog Trainer
Have an article in mind that you'd like to contribute to the blog? We'd love to publish it!