The Modern Dog Trainer blog contributors invite professional dog trainer, Dearing English, KPA CTP, to discuss The Bucket Game and its uses in animal husbandry.
Subscribe to The Modern Dog Trainer Podcast on SoundCloud or iTunes. Follow The Modern Dog Trainer Blog on Twitter at @ModernTrainer, on Facebook at The Modern Dog Trainer Blog Page, and on Instagram at @TheModernDogTrainerBlog. We love hearing from our listeners! Please leave us a review on iTunes to help support our podcast!
Episode 3 – The Bucket Game with Dearing English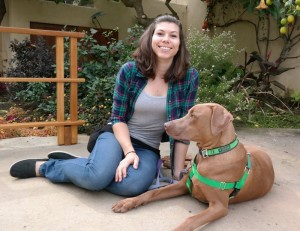 The Bucket Game is centered around giving your dog a choice to cooperate or walk away. At any point, they can walk away and remove themselves from anything uncomfortable. By giving them this choice, you give them control over what is done to their body. A dog that volunteers to participate will be a much better patient and will be less stressed than one that is forced to hold still with physical restraints. The Bucket Game can be used in other training scenarios which we also discuss in the podcast.
About the Hosts
Links mentioned in the show:
Dearing's FREE Webinars on The Bucket Game for animal husbandry: www.endearin

gdogs.com/thebucketgame

Dearing's Instagram: endearingdogs
Dog Training Business Tips
Receive valuable dog training business tips and resources right in your inbox! Subscribe to The Modern Dog Trainer now by submitting your name and email below. Don't forget to let us know what you want to learn more about!
[mc4wp_form]