Dog trainers take a lot with them when they are working. Because of this need for "stuff," dog trainers are always on a quest for the perfect bag to carry it all.
Tote bags are a great way to get organized and to carry all that stuff to appointments and classes. Following is a list of some favorite tote bags of trainers.
Please note – this is not an inclusive list nor is it necessarily an endorsement; these are some bags I personally use and have heard from other trainers they use and like.
Thirty One Utility Bags
The organizing utility tote from Thirty One is an organized, all-purpose bag with lots of pockets for clickers, receipt books, water bottles, pens, and poop bags. There are two versions of this bag – this one with a zip top and another that is open.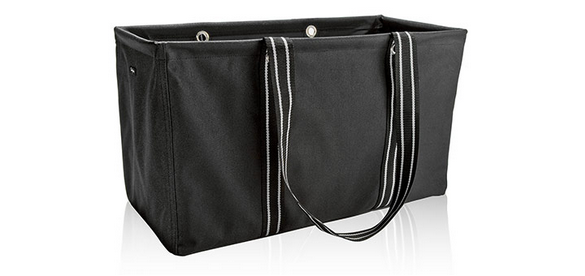 The large utility bag, also from Thirty One, is great for mats, cones, toys, and other big supplies that don't fit well into other bags. Tops are available for this bag if you prefer a closed bag.
Land Ends Tote Bag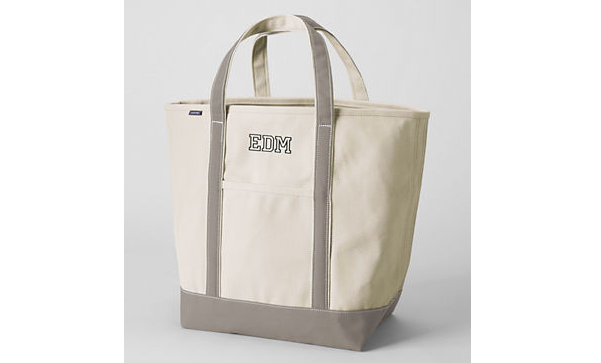 The Lands End bags work well for paperwork – client files, books, contact information, clipboards, etc. They also are good bags for toys. Lands End offers these bags in a variety of sizes, and with or without a zip top.
Products from Thirty One and Lands End are nice because you can get them embroidered with your business name, a monogram, or a paw print. They also come in a variety of colors and prints.
Paw Print Duffle Bag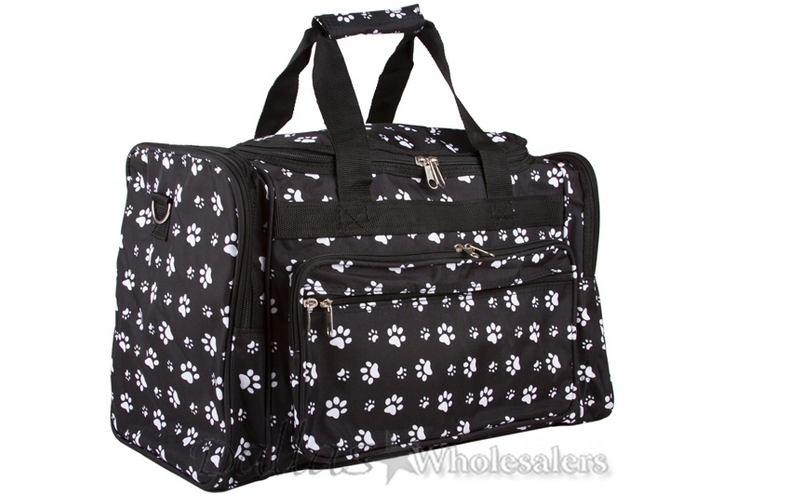 The paw print duffle bag is available from many vendors online. A duffle bag with both handles and a shoulder strap and end pockets and a front pocket is a great bag to have. You can get duffle bags from embroidery businesses with your logo or something dog/business related embroidered on the front pocket. This is can be an all-purpose bag to carry class supplies.
Ruffwear Haul Bag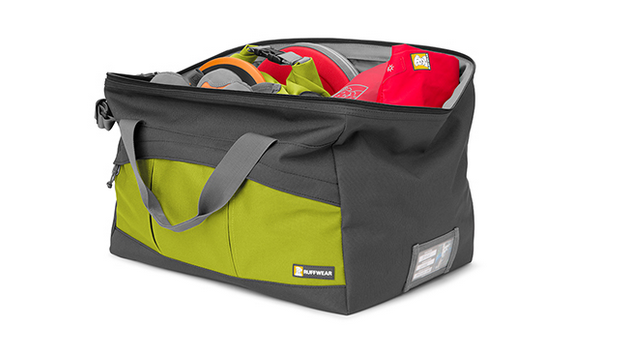 This Ruffwear Haul Bag is brand new, but it is creating quite the buzz among dog trainers. It is from Ruffwear, a company known for its quality dog merchandise. Dog trainers are hoping their new bag is just as wonderful. This bag has a wide-opening gatemouth zip top and is reported to have lots of pockets for all that stuff! It also has both handles and a shoulder strap.
What is your favorite tote bag and what do you use it for?
Get Dog Training Business Tips!
Receive valuable dog training business tips and resources every week! Subscribe to The Modern Dog Trainer now by submitting your name and email below.
[mc4wp_form]