This is a guest post by an up and coming positive gun dog trainer in California. In this post, he talks about what it's like to start up a dog training business from the ground up. Learn about how he got started and the opportunities he pursued to help the transition. 
---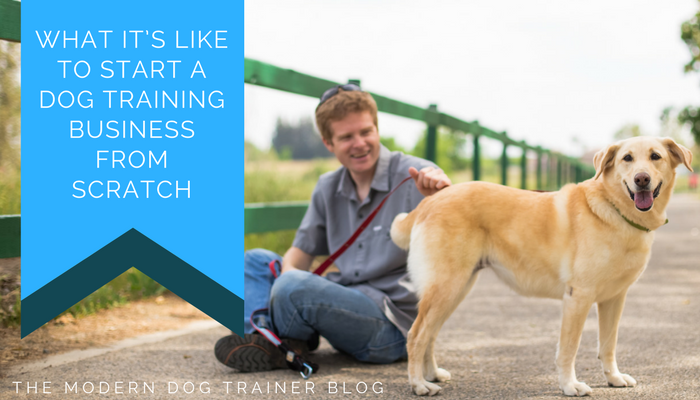 Hello! My name is Zane Brown and I own and run Reliable Retrievers LLC in Fresno, California. I opened my dog training business in late 2016. I'm here to share my story of what lead me to open my own dog training business and what it was like along the way.
The start of my journey to become a dog trainer happened at a time when I really didn't realize how my life's direction would change, or even what the significance was at the time. In 2014, a Labrador puppy came into my life that would change it all for me. This young pup and I had such a unique bond. He inspired me to take a positive reinforcement obedience class, and before I knew it, I was hooked. I was fascinated with what you could achieve with this revolutionary new method.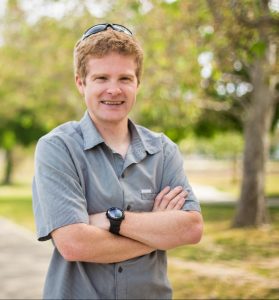 Now, on to the events that helped me to realize my dream and take the first step. It all started in early 2016 when I got an email from Thomas Aaron of Fetchmasters LLC in Denver, Colorado. I had been emailing back and forth with Tom for several months about positive gun dog training. One of the first things that we had talked about was that he held workshops every year but he wasn't sure when the next one would be. I kept eagerly checking his website every few weeks, but never noticed any update. Then, one day, Tom emails me and tells me that the workshop is on for this coming May, and that there might even be a scholarship available, if I acted now. I quickly emailed Tom back and said I was interested in attending!
This was what I had been waiting and hoping for, I couldn't let this opportunity slip away. As excited as I was, I was also a little nervous because of the monetary commitment: there was the hotel (with a dog no less!), 3 meals a day, half day boarding for my dog (while we attended the lecture part) and finally the gas I would have to spend for the 9 days. However, this is what I wanted to do and positive training was my passion, so I took the leap of faith, and I haven't looked back since. I decided that the pros would vastly outweigh the cons in taking this chance because I would get to learn a friendlier way to train gun dogs, something that was of a very personal significance to me. I grew up around the traditional way of training gun dogs, yet I had always wanted to find a friendlier, more positive way to train them. Something about the nature of positive reinforcement techniques just resonates with who I am as a person.
The 9 days were incredible. We learned so much about the fundamentals of dog training, had some fun times working in the field, and made some lasting friendships along the way.

Starting Up My Dog Training Business
When I returned home, I wasn't really sure where to start, but I knew I wanted to get the ball rolling and start working with dogs. It was a little nerve-wracking, but I decided I wouldn't that let stop me. To be honest, I wasn't sure when my next day paycheck would come in, and that really terrified me because I had always been rather conservative with money.
Well, the ball took a while to "get rolling." For my specific venue of dog training, there were certain things I would need; the main one being a safe and legal location to discharge firearms. One of the biggest challenges has been looking for land to lease that would accommodate these needs. Another major challenge has been self-confidence, which I believe goes hand in hand with the fear and uncertainty of whether or not your business is going to thrive and succeed. For a while there, I was unsure of my abilities to train dogs, despite all I had learned.
One of the things that I discovered in starting my own business is that there is a factor of uncertainty to this whole process. This is not meant to scare anyone reading this. It's just a reality that I want to share so that you understand. You can't let the uncertainty stop you if you want to work for yourself. With that said, I think that it is important to realize that you can ask for help, and that there is nothing wrong with that. In starting your own business, it is definitely a bonus to have support and someone who has been through the process and can guide you. If you're starting your own business and you're stuck, there is help and support out there. Please feel free to reach out to me.
Recommended Reading: Why You Should Do Some Market Research Before Starting Your Dog Training Business
Business Tips for Dog Trainers
Perhaps one of the most significant events in my journey so far was when I found The Modern Dog Trainer and Ines McNeil. A friend of mine invited me to join a Facebook group all about startup tips for dog trainers. Up until this point, I lacked a little bit of focus on getting things started, but with the tips from Ines, that cleared up quickly. I think the major factor that helped clarify the process and gain a good sense of direction was The Modern Dog Trainer business course. One of the main ways that it helped me was to know how to appropriately protect myself legally. It's a topic that no one wants to talk about, but it's a necessity if you're going to be a dog trainer. Another way is it helped me with knowing how to build my website and how to market myself. These things are essential in today's world. You have to have an online presence and you have to get your name out there.
Getting My First Client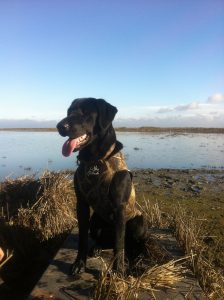 I will just share one last quick story. I was really nervous about who my first client was going to be. However, one day, a few days ago in fact, I decided to grab the bull by the horns and just go for it. A prospective client emailed me about my services and after talking with a trainer friend of mine I felt a surge of confidence and responded to the client. During this conversation, I realized that I had an idea about where exactly I wanted to start with this client in the training process. It was also the fact that he came to me not just for dog training, but also for advice on hunting itself. It hit me that I had been hunting since I was about fifteen and I knew a lot about it. I have a lot of hunting experience, and done different types of hunting (upland, waterfowl). These are the things that gave me this boost in confidence.
I also remembered words from another trainer-friend of mine, "You have to start somewhere." So, that is my story, or at least the beginning of it. It began with the unique connection between a dog and his human, and it has grown into so much more that. However, I believe it's important to remember where it all started, whom it started with, and remember the humble beginnings.
My Future Goals
One of my biggest goals is to spread awareness of positive reinforcement gun dog training in California. In addition to offering training services, I want to start an educational division of my business where I offer workshops and seminars to demonstrate the power of positive methods on dogs.
I also want to affect change on a national level, starting with the Boy Scouts of America organization. As an Eagle Scout, I know firsthand just how important this organization is in the lives of young people. There are a lot of critical skills that this organization teaches. I wish to aid in that effort by discussing with them and presenting them with a science-based, proven, positive reinforcement methods for their Dog Care merit badge requirements. It is my hope that positive reinforcement training continues to gain traction and a foothold in the world of hunting dogs.
---
Looking into starting your own dog training business? Grab our free eBook, "10 Common Mistakes New Dog Trainers Make With Their Businesses."
If you're thinking about starting your own dog training business, take advantage of this free eBook to avoid some detrimental mistakes that many dog trainers make.
Are you spending your time on the right tasks to grow your business? Are you worried about making continuous income throughout the year? Will your business be sustainable for years to come? Prepare yourself with the help of this eBook!
Get the eBook
---