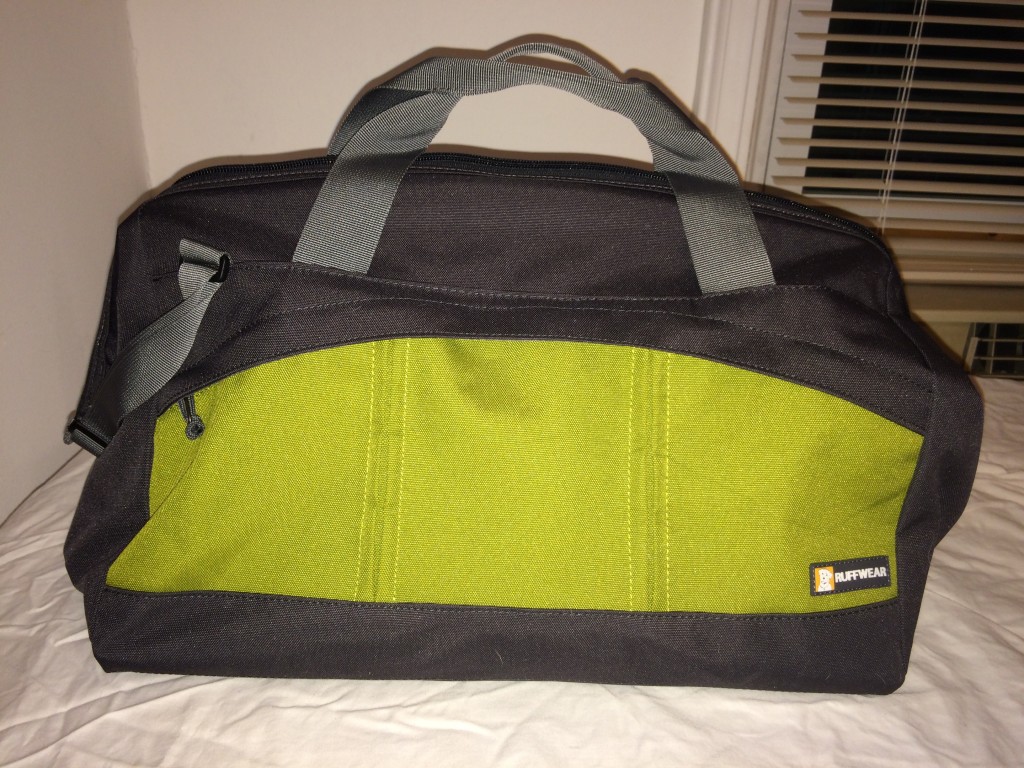 Behind every great dog trainer is a great training bag. Between treats, clickers, toys, notepads, treat pouches, harnesses, and leashes, it can be difficult finding an appropriately sized bag that isn't super bulky and half the size of Ohio.  So when Ruffwear introduced their new Haul Bag, dog trainers everywhere rejoiced in expectation.  Ruffwear has a history of making extraordinary products and this bag was expected to hold up to their standards.
Ruffwear was gracious enough to send The Modern Dog Trainer a bag to try out.  To nobody's surprise, this bag stands out in a large crowd of training bags.
This bag appears deceptively small.  It is 16.5″ long, 11.81″ wide, and 12.2″ tall.  It comes with two small handles for hand-held carrying as well as a shoulder strap.  It has a zippered top.  On one outer side, there is a large zippered pocket that goes the length of the bag.  On the other side are three mesh pockets, one perfectly sized for business cards, and then two larger ones.  On one end is a label that can be filled out with your contact information.
Notice the three pockets. The smaller pockets is perfect for business cards.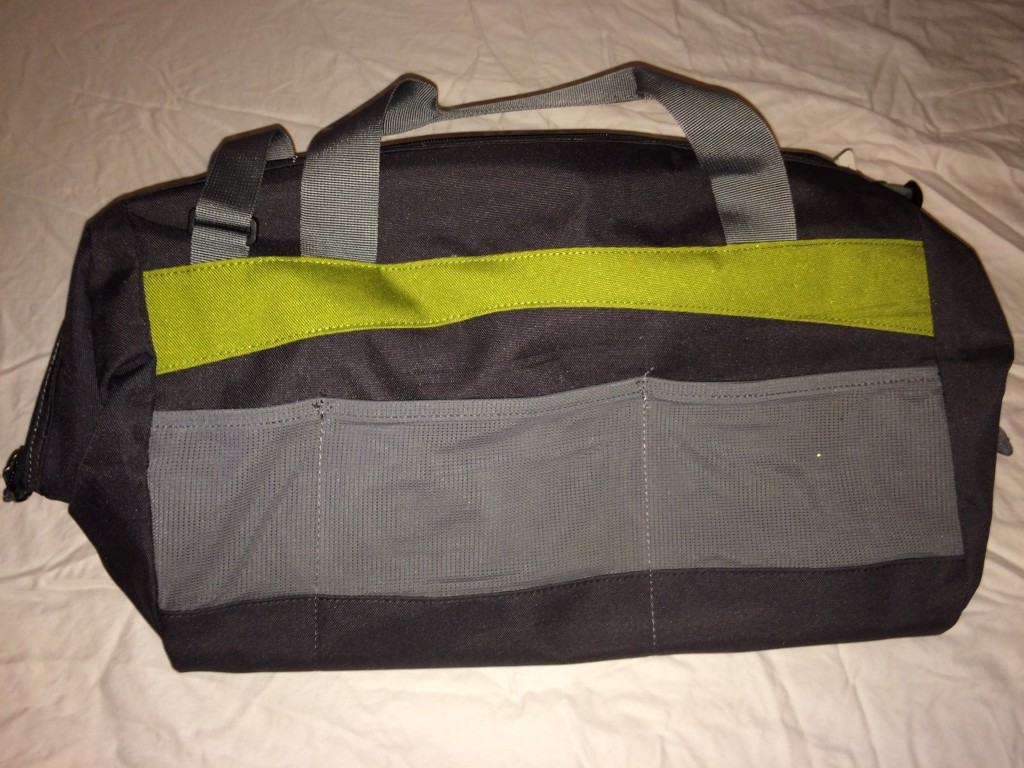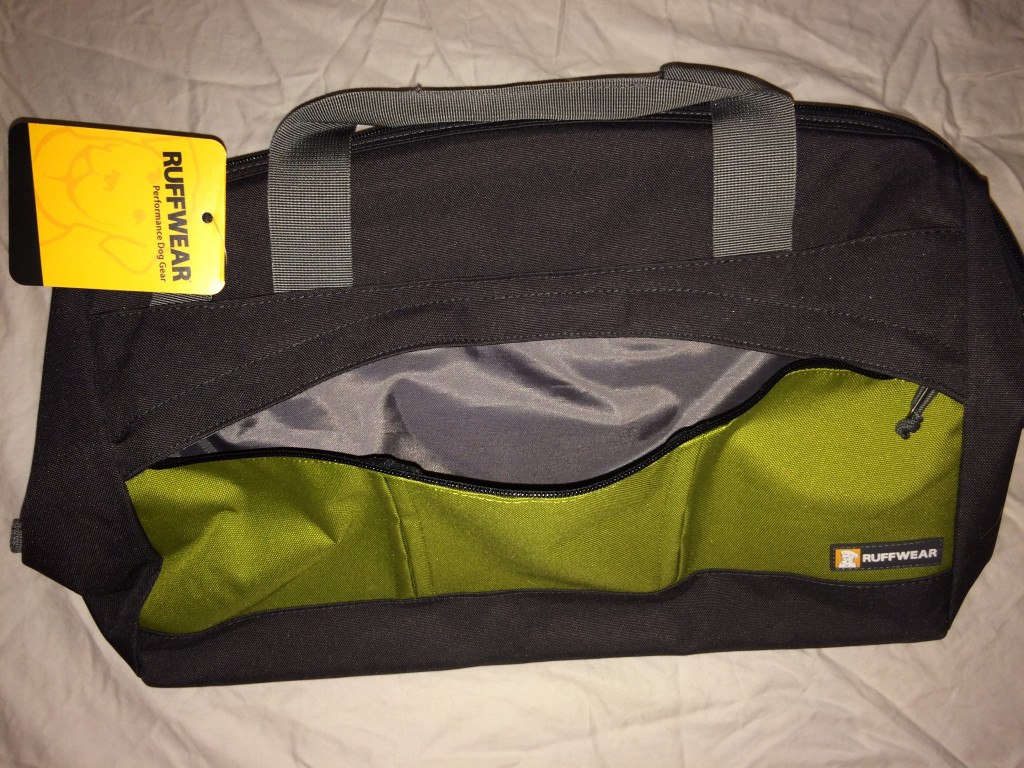 Notice the label for your personal information on the bag.
Inside Compartments Of The Haul Bag
It is upon opening the bag that the wow factor really kicks in.  The bag is gigantic.  It has what Ruffwear calls a "gatemouth" opening, which opens the bag to a full rectangle.  The inside, like the outside, has both a zippered pockets on one side and mesh pockets on the other side.  The bottom is wide and flat.
Notice one side with a zipper and one with pockets.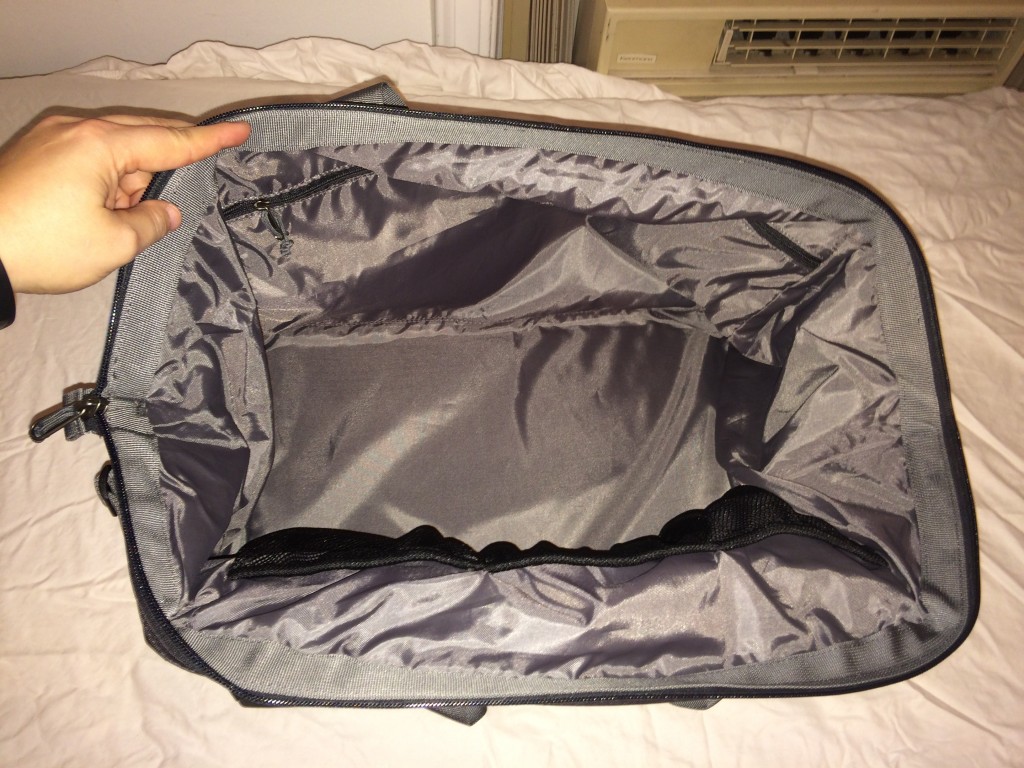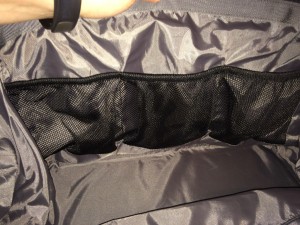 I was pleasantly surprised to find that all the training gear that had maxed out my other training bag fit into the Ruffwear bag with plenty of room to spare.
Even when fully stuffed, the bag is lightweight and comfortable to carry.  When slung over a shoulder, it is less prone to knocking into furniture, vehicles, dogs, and people than other training bags due to the smaller dimensions and tapered top.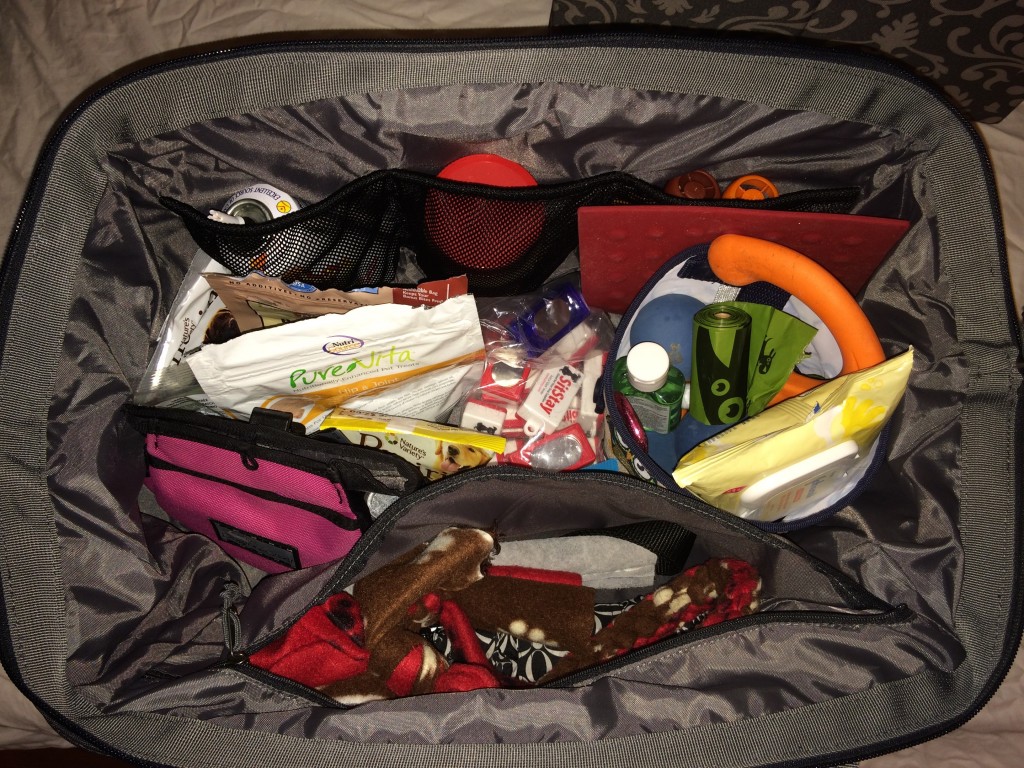 The Haul Bag is not inexpensive; however, with the sturdy materials and craftsmanship, as well as the lovely yet simple design, it is a bag you will not have to replace in the near future. If you are a professional trainer, be sure to join Ruffwear's Pro Purchase Program for a discount on their items!
Get Dog Training Business Tips!
Receive valuable dog training business tips and resources every week! Subscribe to The Modern Dog Trainer now by submitting your name and email below.
[mc4wp_form]
*This bag was given to The Modern Dog Trainer for free for the review. Our opinion of this product was not affected by Ruffwear's generosity. We participate in Ruffwear's affiliate program in order to support this blog and our dedicated contributors.