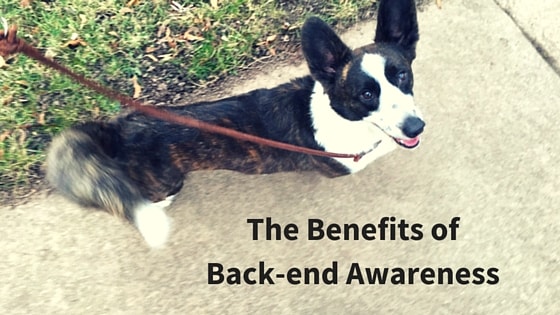 Increase a dog's accuracy in competitions by practicing back end awareness exercises.
Back end awareness is not something that comes naturally to dogs. Most dogs don't realize they have anything behind their shoulders. Back end awareness exercises help dogs learn how to move their back end in order to increase accuracy in obedience, agility, and other dog training competitions. Donna Hill demonstrates several types of back end awareness exercises for dogs in this video:
Walking over ladders, over agility obstacles, and backing up over steps are some of the 22 exercises that are demonstrated in this video. Fortunately, you don't have to purchase any special equipment to work on these exercises. Your students will likely enjoy watching their dogs discover this whole other part of their bodies which can make for great comic relief in class!
Recommended Articles: