Day one was rich with information!
The Summit opened with PPG President Niki Tudge sharing her vision for the future and thanking those who have helped get both Pet Professional Guild and the Summit itself to this point. "Let the results of force-free training and pet care stand up and be counted."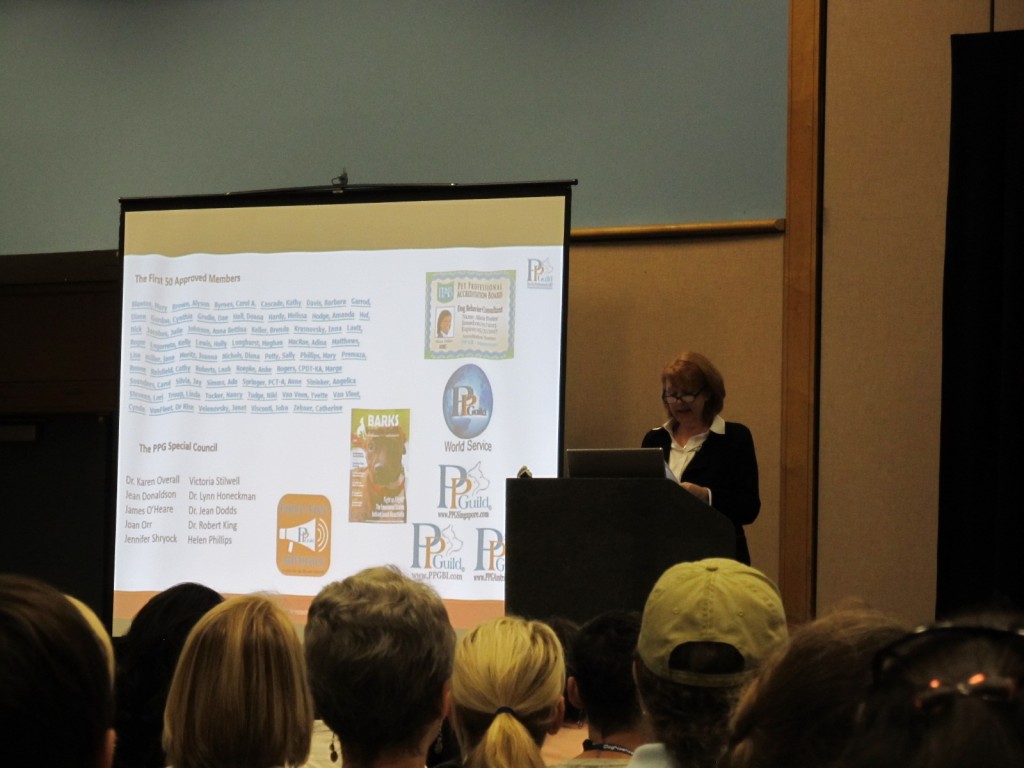 Pet Professional Guild Summit – Keynote Speaker
The Keynote speaker was Dr. Karen Overall. She spoke for the rest of the morning; her presentation was split intofour sections:
From Leashes to Neurons: Humane Behavioral Care for Dogs
1. The brain in evolution and everyday life
2. Neurobiology of reactivity and stress
3. Assessing behavior: what do tests tell us?
4. No fear – redefining humane behavioral care
"Good relationships are not based on fear and restraint. We now have choices. We can do better and understand more. Forward….."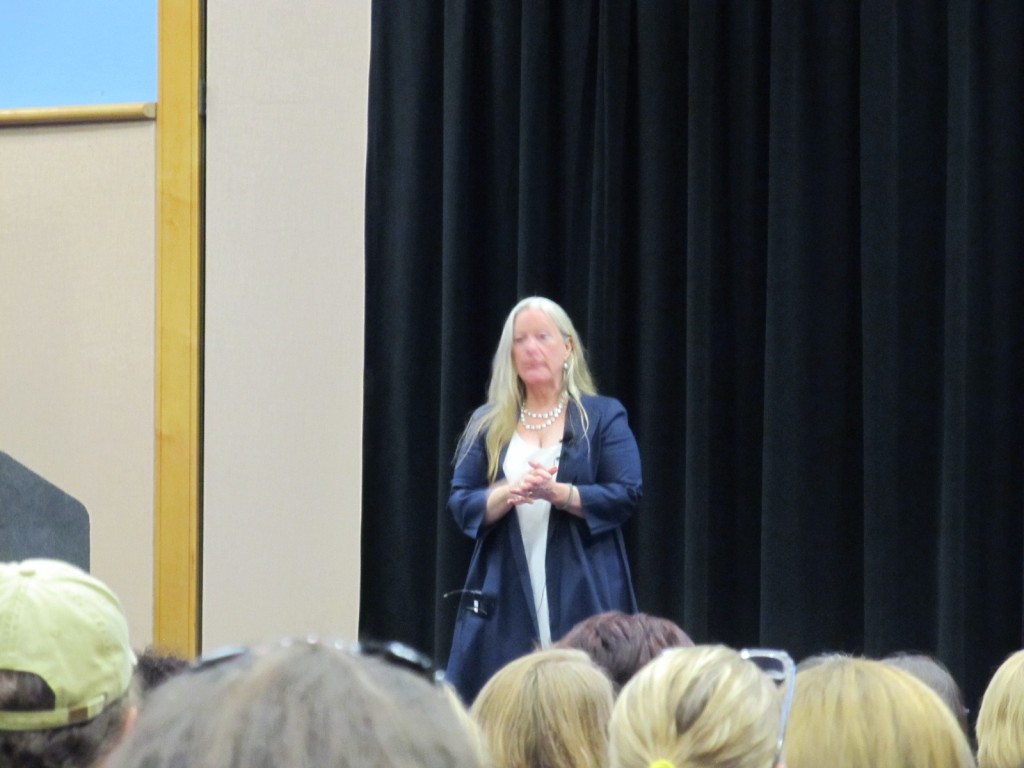 For the afternoon sessions, I attended the lecture and the lab with Chirag Patel: Shaping the Co-Operative Patient. In an interesting metaphor, he said, "Husbandry is my agility." His lab gave dog/handler teams the opportunity to try out stationing behaviors and The Bucket Game.
"Inspire. Empower. Change."
Dog Training Business Tips
Receive valuable dog training business tips and resources right in your inbox! Subscribe to The Modern Dog Trainer now by submitting your name and email below. Don't forget to let us know what you want to learn more about!
[mc4wp_form]