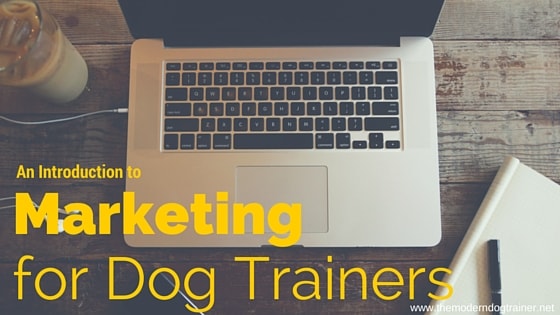 Most likely, you became a dog trainer to help dogs. However, it is difficult to help dogs if your phone isn't ringing and you're not getting new clients month to month. In this introduction to marketing for dog trainers, I'm going to discuss 5 strategies you can implement this week to get more clients in the coming months.
Marketing for Dog Trainers
When most people think of advertising, marketing, or sales, they usually get a knot in their stomach. They have become "dirty" words that identify slimy sales people who only care about getting your money. Fortunately, times are changing and I couldn't be more excited about it!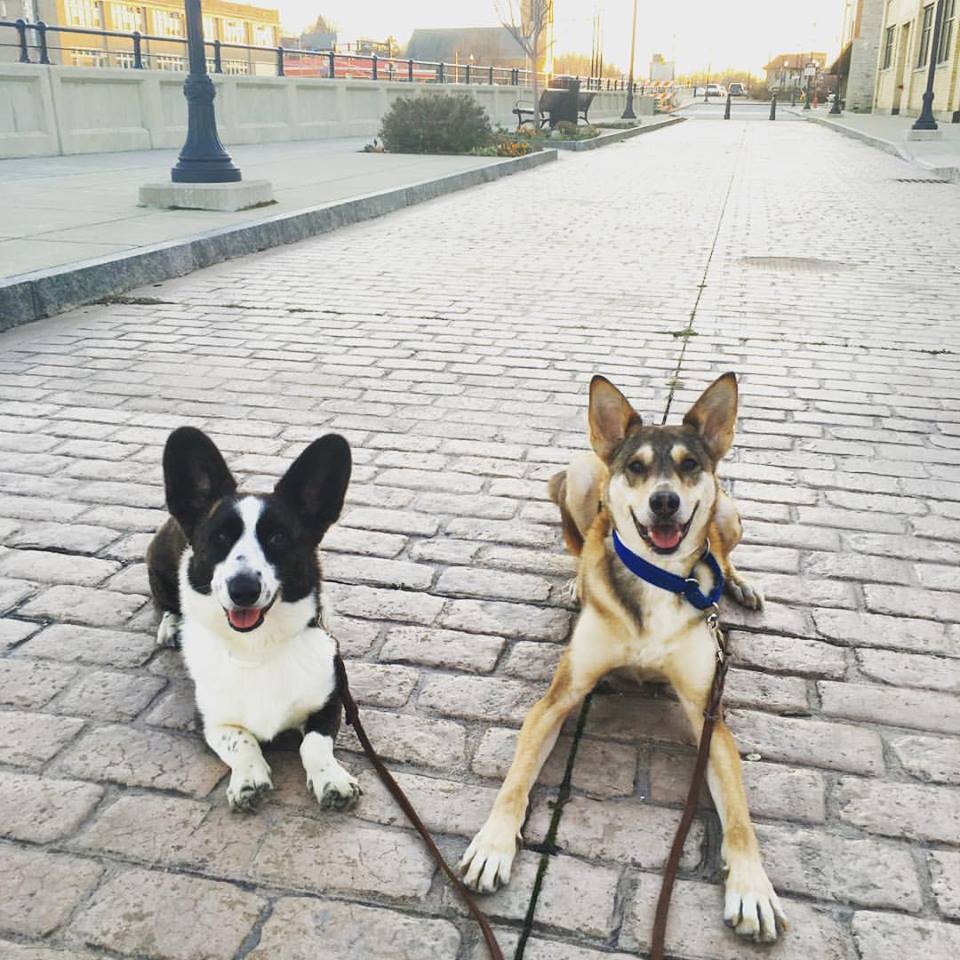 Advertising is mostly about interrupting someone's online experience with undesired ads, pop ups, or auto-play videos. And I'm willing to bet that this kind of advertising doesn't bug anyone more than me! Fortunately, modern marketing is starting to take a different path.
The approach behind marketing these days is to meet people where they want to be reached. Go where they are looking for help and provide something that they find valuable.  For example, if a potential client is searching "how to train my dog" on Google, a modern dog trainer would have an article that shows up on the first page of the search results with tips on "how to train your dog." This approach offers something of value to a potential customer and will build trust, start a relationship, and drive a desire for more from that resource. Hmm… sounds a little familiar to modern dog training? Essentially, you're starting to build a positive association for yourself in the eyes of potential customers.
"The Google"

Where do you go to learn more about a certain subject? For most people, that's a search on Google. Google has positioned itself as THE search engine people use to learn about a problem they're experiencing. With dog training, problems could include chewing, barking, pulling, digging, etc. Understanding how Google works is important, if not the MOST important, marketing strategy a dog trainer could use. I have personal experience with this.
Late last year my husband and I decided to move from Texas to New York for a variety of reasons. Scary! I knew I had to master Google so that my business would show up in my new service area. Five months before the move I implemented several tactics to demonstrate to the search engine that my business was moving. The techniques I put into place meant I had clients calling me from my new service area within my first month of living there. In fact, I had a client booked before I even had time to file for my new LLC!
The benefits of mastering search engine optimization (SEO) are undeniable. SEO can help every dog training company stay ahead of their competition – new or old. Most of your future clients will find you through Google search results or paid Google Adwords campaigns.
Social Media
Social media can monopolize your time if you're not careful. Most potential clients will look you up on social media before they give you a ring so you can't ignore it. A strategic approach is key to not wasting time on social media. Tools like Buffer or Hootsuite can help you mass-schedule posts on multiple platforms at once – time and life saver!
Social media is also picking up speed when it comes to searches. There are millions of searches performed on Facebook, Twitter, YouTube, and more every single day. Sites like Facebook will recommend friends of friends to like pages. Social media plays a crucial role in building trust in potential customers and most potential customers check out you social media to make sure your company is still active. Take some time every week to set up a schedule of posts to share on you social media accounts.
Blogging (and Vlogging)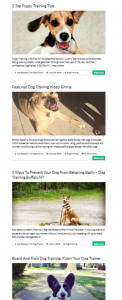 Blogging has evolved into something more than an online diary of one's personal stories. Blogging is now used by some of the most well-known brands like Evernote, SalesForce, and Etsy. A company blog helps you build rapport with current and future customers. A blog page is one of the most visited pages on a website as people research their potential purchase. This is one of the best places to share your company's story, share success stories, and make announcements. Like social media, an inactive blog can signal to potential customers that you're not available so come up with a strategy to maintain your blog if you start one.
Getting New Leads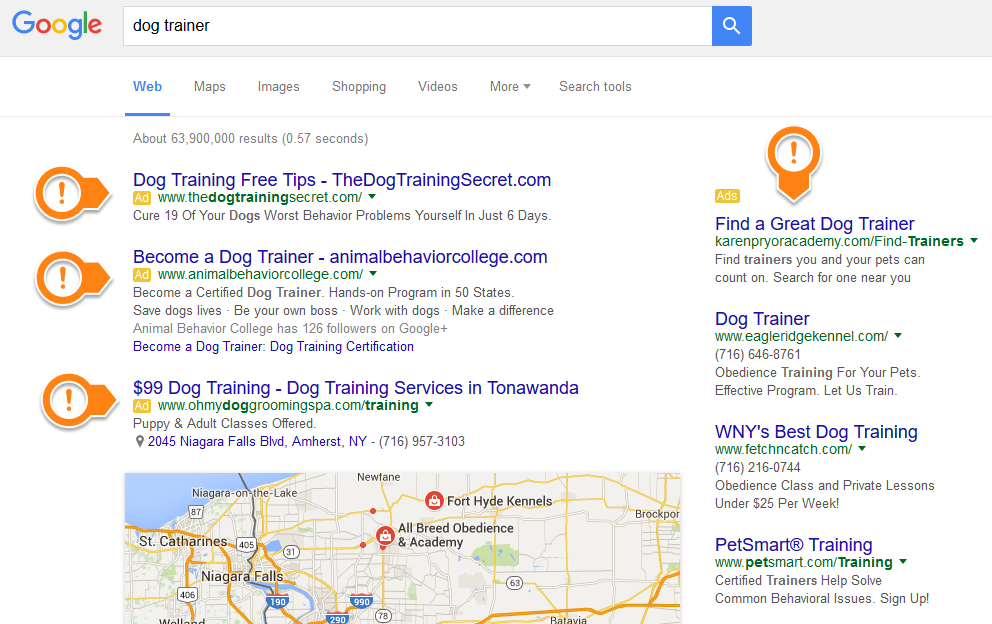 PPC advertising or "Pay Per Click" advertising is intimidating. Many inexperienced small business owners over spend very quickly which leads to a traumatic one-event learning experience. It can be hard to come back from (I should know, it's happened to me), but PPC advertising with Google Adwords can be one of the fastest ways to get new leads. At first glance, Google Adwords can seem easy, but there are many detailed options you should know about to control your spending. Mastering Google Adwords can easily be the quickest way to grow your business so it is worth a second look.
Digital Marketing for Dog Trainers
Digital marketing is something that modern dog trainers need to learn about right now. Times are changing and business that don't change won't make it. Fewer people are relying on word of mouth and are turning toward Google and social media to find the help they need. Make sure you're there when they're looking for you!
I'm working on a new book on digital marketing for dog trainers. If you're interested in growing your dog training business to the next level, going from part-time to full-time, or simply want to start getting more consistent client flow each month,you're going to want to read this book. Sign up below to receive a notification when it is released and an exclusive discount for subscribers only.
"Digital Marketing for Dog Trainers" will teach you how to:
Show up on the first page of Google to get more clients
Get leads immediately with Google Adwords campaigns
Get more people to call once they land on your website
Create a blog that makes you unique & valuable to clients (and isn't a waste of time)
Manage and automate your social media like a pro
Start an email subscription list customers will love
Track and measure your efforts to stop wasting time
And more because I keep adding to the list every day!
Let's see how we can grow your dog training business to the next level. Whether you're going from part-time to full-time or simply want to get new clients more consistently each month, you can benefit from a course I'm working on.
Check out the courses I'm producing to help dog trainers start and grow their businesses.