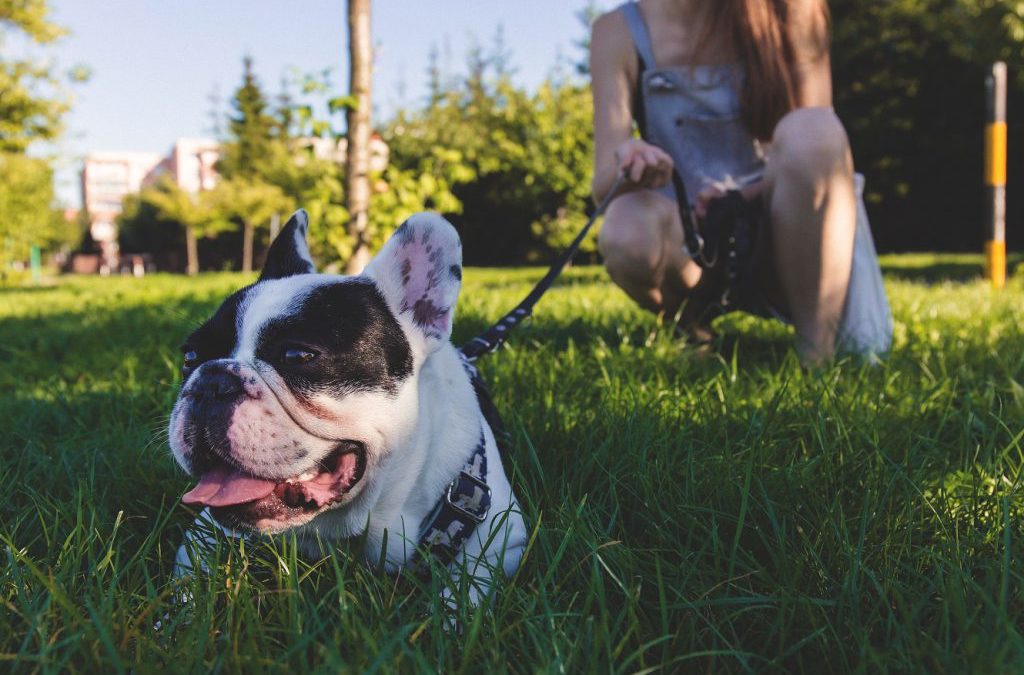 If you're starting out on your own as a professional dog trainer with your very own business, you might have a lot of unanswered questions. In this post I'll address some of the common concerns new dog trainers have about start out on their own. (To join in the discussion – join my free Facebook Group!)
Not Knowing If You're Qualified Enough to Be a Pro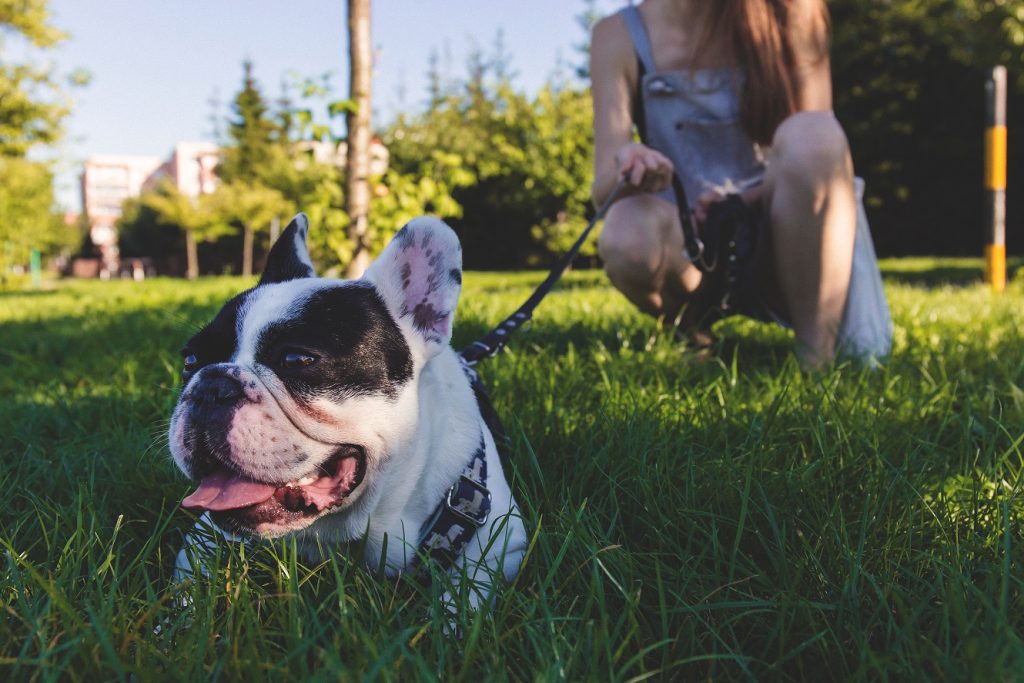 This subject will always be up for debate – at least until this industry becomes more regulated. It is extremely rare to find a dog trainer that could be considered 100% "qualified" to take on any case that comes her or his way. It is much more important to understand your preferences and limitations so that you can filter out cases that could be too much for you to handle.
Don't beat yourself up because you think you don't have exactly the right education or experience to even begin. (I know as dog trainers we can be overly critical of our skills… ) Only those who get started will ever have the 'right" experience. You have to get started now to become great someday! At the very least, you can get started with clients that are struggling with some of the issues you first faced when you were introduced to dog training. If you've taken some dog training classes, read several dog training books or watched several dog training DVDs, or even taken a structured program such as KPA, you've got more knowledge and skills than the average dog owner out there and they sure could benefit your help!
If you've taken some dog training classes, read several dog training books or watched several dog training DVDs, or even taken a structured program such as KPA, you've got more knowledge and skills than the average dog owner out there and they sure could benefit your help!
The important part is making sure you're not going to cause more harm than good when you take on a case. Asking the right questions before accepting a new client can help you stay in your comfort level and avoid scary situations. Find someone you're comfortable referring out cases you don't feel confident taking.
Not Knowing If Your Community Can Support Your Dog Training Business
Some trainers might be wondering if their local community is even big enough or wealthy enough to support their dog training business. That's why I created a 5-day mini-course to walk you through some basic market research. The fact is that if you focus on a certain kind of person with a certain kind of problem (otherwise known as a "niche") you can become the go-to person in your community for that specific situation.
Specializing will set you apart from any competition. No matter the size of your community, find a way to solve a specific need with your services at the right price point and you can have a successful business!
Not Knowing When to Go Fulltime
There isn't a simple answer to this. Only you will know when it is time to take your business full-time. For new dog trainers, I recommend that you get your business set up and running for a few months before this even becomes an option. There is no need to rush into it and stress yourself out trying to make ends meet.
Once dog training becomes your profession instead of your hobby, there are the added pressures of needing to pay the bills. This can lead to taking on cases you're not really ready for in order to pay the bills. This isn't good for the client, the dog, or your mental health.
Establish a good client base and find some ways to generate repeat business before you go full time. Also, learn how to turn existing customers into repeat business. This is key to having a sustainable dog training business! Always needing to find and acquire new clients to fill your schedule is the hardest route to take so make sure you have services and offerings that encourage repeat business.
Once you have a more consistent month-to-month schedule, consider what expenses you can reduce so that you don't have to make quite as much once you're full time to make ends meet. You can also consider asking your current employer to go from full time to part time to help supplement your new full-time business. You might be surprised to find support from them. It doesn't have to be a "cold turkey" switch to dog training full-time. Weigh all your options and set yourself up for success with small steps to reach your goals.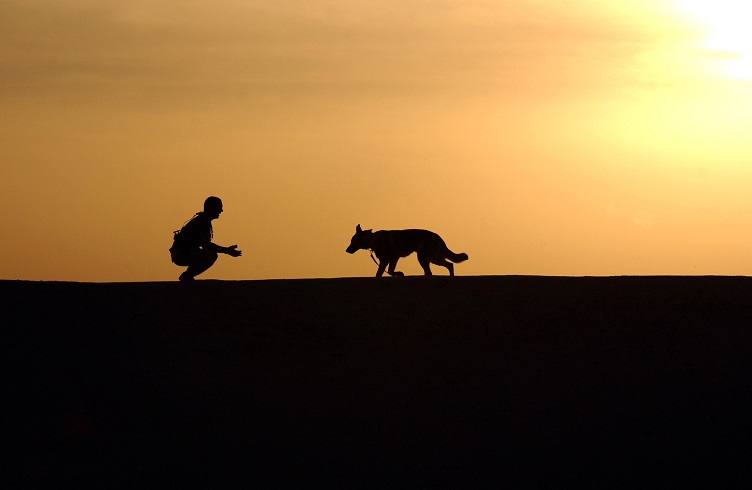 Not Having the Right Level of Protection From Liabilities
This isn't a direct obstacle, but it could affect your long-term success as a dog trainer. Failing to have the right processes in place could be detrimental to you and your family financially. Don't be ignorant to the liabilities you're taking on as a dog trainer.
Business Structure – Understanding the liabilities you're taking on will help you decide which type of business structure you should choose. Being naive of the situations you could be held liable for could leave you, your family, and your personal finances vulnerable. Having the right business structure is incredibly important to having a successful business.
Insurance – Having the right insurance is a part of being a professional in any industry, but dog trainers, especially, require some unique insurance policies. When you're working with live animals, children, and people, mistakes are bound to happen.
Have the Proper Policies in Place to Protect Yourself – As a service-based business, you'll be working with people and their dogs day in and day out. You need to establish good policies before you need them or it could lead to bad reviews, burnout, or even lawsuits.
In my course, How to Start and Run a Successful Dog Training Business, I walk you through the steps to setting up your own LLC and show you exactly what you need coverage for with your insurance. If you work with dogs, you *have* to carry insurance. It's a non-negotiable in my book.
Not Knowing The Taxes You'll Be Newly Responsible For
Failing to file the right taxes at the right time or not charging sales tax when you should be could lead to some costly consequences and be detrimental to the success of your business.
In my course, I cover the taxes you may be held responsible for. I also provide you a checklist of questions to ask a potential CPA before you hire them.
If you're considering becoming a professional dog trainer, check out what this course has to offer. Facebook Group members and people who have read the eBook or taken the 5-Day Mini-course get 25% off!
Finding The Right (Affordable) Software To Manage Clients
As you start to acquire customers, you'll have an ever-increasing number of people to stay in touch with. Furthermore, you'll need to segment your customers and potential customers so that you can provide them information that is relevant to them. A customer that is actively taking lessons with you should not receive the same messaging as someone who has just discovered your business.
In my course, I analyze some software options that are available that best-fit dog trainers' unique needs.
Not Offering the Right Services at the Right Prices
The better you understand your customers and potential customers, the better you can serve them with solutions to their challenges at the right price point. You don't have to offer the same basic services that everyone else offers. Get creative and find ways you can better serve your clients. Additionally, like I already mentioned above, finding services to offer that generate repeat business is critical to long-term sustainable success.
Wasting Money On Ineffective Marketing 
You can live in a great community, but if you can't reach your ideal customers with the right marketing message at the right time and place, your business will struggle. Half-hearted attempts at Facebook Ads or throwing money at Yelp will not typically result in new clients and when you're first starting up, every dime you spend on ineffective marketing is painful.
Additionally, not implementing some marketing strategies, like email marketing, can leave you empty handed even if you're able to generate traffic to your website. If someone isn't quite ready to call you for help, but are still interested in hearing more from you, setting up an email marketing list is key!
In my course, I include a few modules that walk you through setting up a website, setting up your social media profiles, and how to get started with Google AdWords and Facebook Ads to generate new client inquiries quickly and affordably. (Again, join my Facebook group for a 25% discount!)
In my Facebook group, I'm working on building a community of like-minded modern dog trainers and am teaching them the ropes of starting up a successful dog training business. If this year is the year you're committing to starting out on your own, this group will offer you priceless advice and tips for getting started.
Don't let these obstacles stop you from having the career of your dreams! In the end, it is so worth it to be able to help dogs and their people every day. You can be your own boss and work your own hours while being a valuable part of your community. These obstacles can be easily overcome with the right resources. 
If you're serious about becoming a professional dog trainer with your own business, join this group to get detailed tips to starting up a successful dog training business of your own. Share your stories and challenges, and learn from other's experiences.
I host the occasional  Facebook Live events to walk you through some of the toughest parts about getting started!