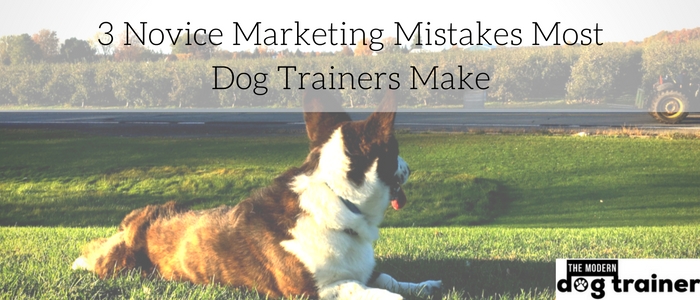 When you are just starting out, it is tempting to take shortcuts in order to get more clients. There are endless ways to get the word out, but some can be costly with a low to no return on investment if you aren't careful. You'll be bombarded by calls from social media agencies and Yelp advertising reps, but don't succumb to the temptation to give away a bit of cash for dreamy promises.
Social Media Agencies
There are a lot of companies out there that claim that they can get you more "likes" or "followers" for a certain cost. Some companies that approach you can seem truly legitimate and some may even be listed in the "Better Business Bureau" directory. However, their fees can add up very quickly. Ultimately, social media is about building relationships with people in your area. Spend some time getting to know how to target your shares to specific, local areas for the best results.
Facebook in particular now allows you to limit and target posts towards a certain audience. Use these options to your advantage. Don't spend hundreds on companies that give you false hopes.
If you're considering Facebook ads, check out this insanely detailed article on narrowing your target audience to limit spend and increase your return on investment.
Email Marketing Agencies
Just like with social media, many companies will gladly take your money in exchange for email newsletter creation. Again, taking the time to learn about free alternatives is a great way to save money. It is actually extremely simple with free services like MailChimp. There are also tons of free "how-to" videos on YouTube. To learn about what you should include in an email newsletter, read my article on "Key Components To Creating A "Must Read" Email Newsletter."
Local News Sites
Local news sites often reach out to new businesses with "special" or "exclusive" ad space availabilities. Whether advertising in a newspaper or on local news sites, this old school method of advertising is unlikely to lead to new clients. Spend advertising budget wisely by advertising in places where people are already looking for services like those you offer – Google! Read my article on digital marketing tactics for dog trainers.
Google Adwords is the ultimate place to find new customers because your business only shows up to people who are already looking for businesses like yours!
Business & Marketing Courses for Dog Trainers
Looking for up-to-date information and advice on running your dog training business? We've just launched a waitlist for a few courses for dog trainers. Learn the ins and outs of running and marketing a dog training business from experienced, certified professional dog trainers. Check out our starting list of courses here.