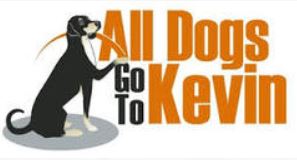 Chat Time Interview with Kevin Duggan CPDT
Chat Time Interviews are held on Facebook. During these interviews, I talk to experts about their areas of expertise. For this interview Kevin Duggan of All Dogs Go To Kevin LLC joined me to discuss blogging, the dog trainer certification process, and the ins and outs of running a successful dog training business.
Kevin Duggan is a Certified Professional Dog Trainer certified by the Certification Council for Professional Dog Trainers. He has been training professionally for 5 years. Kevin loves working with dogs and helping them mesh better into their homes. He does this by teaching the dog what we would like it to do, and reinforcing the behavior. This is also known as Positive Reinforcement. Kevin specializes in helping to build positive relationships between humans and their canine companions. He can help you with basic to advanced obedience as well as behavior modification. Along with helping people locally with his business, Kevin also writes for a variety of different websites. The most notable sites being Victoria Stilwell's Positively.com as a Positively Contributor and the Dogington Post where he does an "ask the trainer" and writes articles.
Kevin has a popular blog of his own and creates educational viral videos to help spread the word about positive training. Don't forget to subscribe to his YouTube Channel!
My Interview With Kevin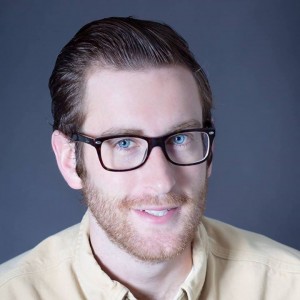 Lisa G White: Welcome Kevin!
Kevin Duggan: Thank you for having me!
Lisa G White: You are most welcome. I see you are a fellow CPDT-KA trainer. Why did you decide to take the CCPDT exam?
Kevin Duggan: Hi Lisa, when I first got into dog training I knew I wanted to do it for a living and researched where to go. I came across the CCPDT and saw how it is a nationally recognized certification council. I figured it was a great place to start.
Lisa G White: What areas of knowledge does the CPDT-KA exam cover and what can you expect from a trainer with this certification?
Kevin Duggan: Great question. What I really like about the exam is that it covered so many different things. In order to pass it you need to be knowledgeable in animal husbandry, ethology, instructional skills, and learning science techniques and application. It really covers a ton. It is a great place to get started for anyone that wants to become certified.  Someone with a certification like me, in theory knows how dogs learn, why they do what they do (the dogs), and how and why they are doing what they are doing, (the trainer).
This certification says all that and much more, but doesn't guarantee the methods used by the trainer. The majority of us are using up-to-date scientific methods that do not include pain or fear. With that being said there are some that are opting to use shock collars and other devices that cause pain and fear.
Lisa G White: Here is the link to the Certification Council for Professional Dog Trainers, Inc. with regards to info to this exam. What advice do you have for trainers preparing to take the CPDT-KA exam?
Kevin Duggan: My advice would be to find a certified trainer to mentor with. (*Remember to do your research about the trainer.) I mentored for about 2 years with 2 certified trainers. This is where I learned everything I needed to pass the test. I recommend sitting in on as many private consults and group classes as possible. Additionally, I recommend reading different books like Don't Shoot the Dog, Excel-Erated Learning, Culture Clash to name a few. When it comes to being a dog trainer, knowledge is power. (not force.)
Lisa G White: How long have you been blogging for and why did you decide to do a blog?
Kevin Duggan: When I started my website I included a blog with it. I didn't update it much. That was about 3 years ago. Within the past 2 years I've used it to spread the word about reward based training. I use it to give people free advice in the form of tips, articles, and videos. I do it for a couple other reasons as well. One, I enjoy writing things. I try to deliver information to people in a way that is easy to understand. I also recommend having a blog and keeping it updated for SEO in regards to bringing traffic to your site.
Lisa G White: What is your favourite article/video for your blog that you did?
Kevin Duggan: I don't know if I could pick a favorite. Here is one that I like though. It puts emphasis on the fact that a lot of people are comfortable giving advice to people about their dogs when they have no business doing so. Here's the article: Dog Training: Everyone is an Expert.
In regards to favorite videos: I don't know if I can choose one. Here is my channel. I really enjoy everything about making videos, from coming up with the content, to shooting and editing. It's all fun for me. And it works out great because it gives people help that otherwise couldn't afford it.
Lisa G White: What challenges do you have with blogging?
Kevin Duggan: That's a good question. I don't have any issues with coming up with stuff to blog about. I just write what comes to me. One challenge is dealing with trolls. Those are the people who are looking to nitpick or just read the title of an article and comment without actually reading it. With that being said, I do not read the comments of any of my blogs. My advice to anyone that writes blogs is to not feed the trolls, they thrive on that.
Lisa G White: I take my hat off to you to do this, I'm a bit of a wuss. So many people always have something to say, to criticise. You cannot cover every single thing in a blog, only your own point of view. If you tried to do so, then it would become a bloody novel.
I see you are a guest blogger for Victoria Stillwell, how did that come about and how long have you been a guest blogger for her?
Kevin Duggan: Yes, I've recently started writing for the world-renowned Victoria Stilwell. They actually contacted me after reading my blog on my website. They liked what they saw and asked if I would like to be a Positively Expert. I have currently written 3 articles for her site over the past month. It has been an awesome opportunity/ experience to be able to reach even more people.
Lisa G White: WOW, what an honour, you must feel so pleased!
Kevin Duggan: If you would have told me a year ago that I would be writing for her I would have laughed at you. But hard work pays off.
Lisa G White: Indeed it does!
Kevin Duggan: Here is a link to my articles for Victoria.
Lisa G White: How did you come up with your business name? It is brilliant!
Kevin Duggan: My friend's Mom actually came up with it. When I was searching for a business name she came up with All Dogs Go To Kevin LLC and I couldn't pass it up.
Thank you. I was lucky to be named Kevin. All Dogs Go To Eric doesn't quite have the same ring to it.
Lisa G White: LOL, so true. Today you posted on your FB page that in the past 3 months your website has moved up 4.5 million spots in the global rank. WOW, congratulations. Can you give us some advice / tips on what you have done to achieve this?
Kevin Duggan: My website has been something I've been working on for quite some time. When I started it I had it set up for information about me and my local business. Since then I've been turning it into a site that people can visit to get free advice in the form of blog posts and videos. That has helped. Additionally, writing for other popular sites like positively.com and dogingtonpost.com allows for more reach to people. It works out well.  My advice to anyone that wants to do a site, keep updating it regularly with good info. Blogs are a great way to keep people coming back to your site. Videos are another great way. Keep your site easy to navigate. I see too many sites that are hard to navigate and unappealing to the eye. That will drive people away quickly.
Lisa G White: 4.5 million is a HUGE improvement though.
Kevin Duggan: It also comes down to page views on your site. Which is another reason to write blog posts. My blog posts reach on average between 500-1000 people. That equates to page views.
Lisa G White: That is fantastic Kevin! Last question from me – What is the biggest mistake you see trainers make when communicating with clients?
Kevin Duggan: I would say, there are a lot of "trainers" out there that have no business working with dogs. It is my job as a trainer to be as up-to-date as possible when it comes to scientifically sound training. There are lots of trainers out there today that are still giving people advice based off of outdated research that has been proven to be false. The biggest mistake those trainers make are giving outdated advice because they're too stubborn to change their ways.
That being said, a mistake that scientifically sound trainers make is talking to science-e to everyday people. It is important to be able to communicate in a way that your clients will understand.
Lisa G White: That is so true Kevin. Ok the floor is now open for members to ask questions.
Facebook Group Member: I have a dog Babs she is adopted and can tell abused in her pass! Have been handling her and socializing her for over a year she just does not want to be social. She has tendency of being very aggressive. The same group of people have come and gone all of this time and she still attacks at times and other times she is OK – very unpredictable any advice? Babs is approx two years of age! At this point she is kennelled when company comes for she has bitten well quite a few so far.
Kevin Duggan: It really comes down to pairing the scary things with good stuff. The process is referred to as Counter Conditioning and Desensitization. My advice would be to do lots of research on CC/DS and start to implement it. That is the shortest answer I can give for your question. smile emoticon Sorry to hear about your situation.
Facebook Group Member: In your experience, how much floor space do you think is an adequate amount for a dog training/day care facility?
Kevin Duggan: I just opened my training center and it is just short of 1,000 square feet. It isn't huge but gets the job done. I am able to do about 6 full size dogs in a basics class, 8 puppies, and for my reactive dogs I do 3 max in there. This gets the job done for me. If you go much smaller things can get chaotic and there just isn't enough space in between dogs to get things accomplished.
Facebook Group Member: So nice to meet you Kevin. I am a CPDT-KA trainer as well. I have my own Facebook page which is growing. I write tips, information, education etc for dog owners and also cross post great articles from other trainers. Would you suggest a blog for someone like me? I haven't jumped into that arena yet. I write new posts 3-5 days a week.
Kevin Duggan: I was doing most of my stuff on FB and decided to start sending people to my site. Overall, yes I would recommend starting off with even doing tips on your site and drawing people from FB to your site. Sometimes I do little tips on my Facebook page, but most often I am just doing teasers to get people to click a link and go to my site. I have started doing graphics recently as well. But the more traffic you can bring to your site, in theory the more business you can gain in clients.
Facebook Group Member: So is it your website or a blog?
Kevin Duggan: Both. My blog is a part of my website.
Facebook Group Member: Thanks so much. I'm going to go snoop now.
Lisa G White: Unfortunately, we have to end now, Kevin has to go watch football, and he is rooting for Green Bay to beat Seattle. Thank you so much Kevin for taking the time to chat with us!
Kevin Duggan: Thank you for having me. Thanks all for the questions.
Thank You
We'd like to extend a big thank you to Kevin for letting us share this interview on The Modern Dog Trainer blog. We look forward to reading and learning more from you! Also, thank you to Lisa for organizing and hosting the interviews.
Get Dog Training Business Tips!
Receive valuable dog training business tips and resources every week! Subscribe to The Modern Dog Trainer now by submitting your name and email below.
[mc4wp_form]