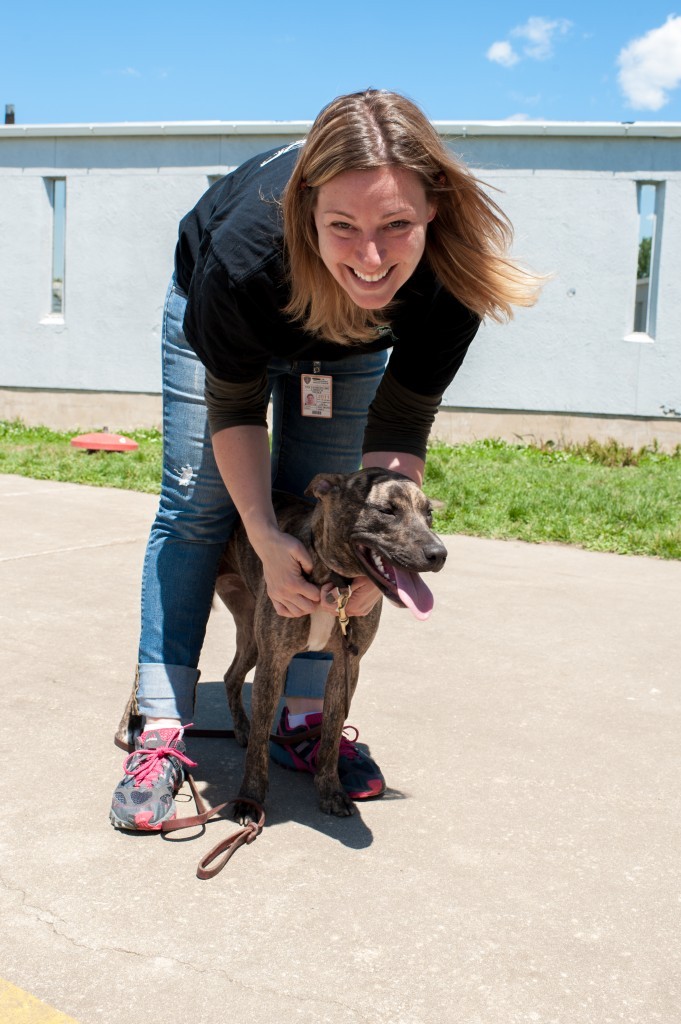 We reached out to Nicole Larocco-Skeehan, CPDT-KA, to discover more about her success in the dog training world. She is the on that board of the Certification Council for Professional Dog Trainers and runs her own company in Philadelphia called Philly Unleashed. She also is the Director of Training for a fantastic prison-dog training program called New Leash On Life. She is a leading expert in our industry and we just had to get to know her a little bit better.
You used to ride horses and teach horse camps and then you got into dog training. How did that transition go? Did you use any of your horse training skills with dogs? How was it different?
There are so many similarities between training horses and training dogs! Obviously, there are a lot of differences as well, but the transition of skills between my equine and canine training experiences was initially pointed out to me by the manager at my first training job.  He and I were working dogs together and I mentioned something about horses. He quickly said "I could tell you were a rider by the way you handle dogs."
Working horses teaches you to handle quietly and to utilize your body in a methodical and efficient manner. When riding, you must be calm, even in a stressful situation. The more loud, explosive, or frustrated you become with a horse, the more likely you are to end up on the ground instead of on the horse's back. So working horses also teaches you to utilize body contact and space in order to teach the animal what you want from them. These things can easily transition to your work with dogs.
When you joined the Pennsylvania SPCA as Director of Animal Behavior and Training, what were your goals for the shelter? What were you able to implement to help animal behavior in the shelter?
Boy, I had no idea what I was in for when I started that job. My goals were to develop a comprehensive behavior and enrichment program for that shelter. I implemented an evaluation process, began feeding from puzzle toys, and started a walking and volunteer dog training program pretty quickly.  I also started a really interesting program with clicker training the dogs in the high-security kennel (where some of the aggressive dogs or animals who were in long-term protective custody) were housed where we trained them to accept people coming up to their kennels, taking them for walks, and integrating them into playgroups if they were good candidates for it.
It looks like you've been featured on Animal Planet a couple of times, how was that experience? How did you get on the show?
Animal Cops: Philadelphia signed on to film the Pennsylvania SPCA while I worked there. Everyone I worked with was really excited. Filming a reality tv show is very interesting!  The cameras follow you EVERYWHERE! But it was super fun!  From there I did an Animal Planet special called Dogfighting: Exposed, and that was cool too!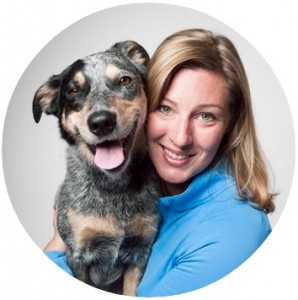 You're currently leading the CCPDT Facebook page and social media, how did you come about doing that? What is your favorite part about that position?
I was elected to the Board of Directors of the CCPDT in 2013, and I was quickly appointed to the head of the Professional Outreach Committee. Since then, I've been heading up social media. I have a lot of fun sharing articles with Certificants and just generally networking!
From your accomplishments over the last decade, it appears you're quite the networker! What has been key to your success? What are some tips you could give to a trainer that is just starting out?
Thanks! Networking is key. Talk to your clients and get to know them. Find out where they work and who they can hook you up with. Make friends with other trainers in your area. Know that it can be a lonely profession if you are out there on your own, but it's nice to sit around with other trainers and chat about dogs, clients, and whatever!
And if you're starting out, get to work! There's no secret to being a successful dog trainer; your success is directly correlated to the amount of work you do. You're going to start at the bottom, whether you are 21 and just coming out of school, or 51 and deciding to change careers, you're entry level. And your lifestyle will reflect that! You're not working at a 9-5 desk job, you're out there hustling on nights and weekends, begging friends for referrals, and stopping into local businesses to get the word out. You can make a good living being a dog trainer. . . but it's not easy!
We'd like to thank Nicole for taking the time to share her experiences with us. You can follow her on Facebook on the CPDT page or her business's Facebook page.
Get Dog Training Business Tips!
Receive valuable dog training business tips and resources every week! Subscribe to The Modern Dog Trainer now by submitting your name and email below.
[mc4wp_form]