Business cards should quickly show who you are, what services you provide, and legible contact information. You should include a phone number, an email address, and your website at the very least. Your brand should show clearly so that people have an idea of what they can expect from you. An outstanding business card can set you apart from other businesses in your area. The following dog training business cards go above and beyond the norm.
Dog Tag Mimic
The price tag tear off can easily be turned into a discount amount if someone sees your card and calls you for dog training help. The size and shape of this card can come in handy when determining where to leave it around town.
Oddly Shaped + Oddly Eye Catching
This cat tail business card idea can easily to altered into a dog's tail to have the same effect. Its unusual size and shape can help you stand out, but might also cost a few extra dollars to produce.
Dog Behind Glass Card
This adorable card really captures your attention. It provides the viewer with a unique perspective while providing important contact information.
Clicker Business Card
While most pet owners won't know what the clicker is for, this can be a unique way to grab their attention. Accomplish two tasks at once with this clicker business info idea!
Fun + Durable
This kind of card is sure to stand out from the crowd. They are a bit more expensive, but they really make a statement.
Clean + Informative
This card provides all the necessary information with a clean and colorful design that is pleasing to the eye.
Modern + Professional
Potential customers know they are getting someone who values professionalism when they call the contact info on this card.
Unique + Fun
While I don't think most people would feed this one to their dog, they might pick it up to do so before they notice the information. This business "card" is a great way to get your information into someone's hand.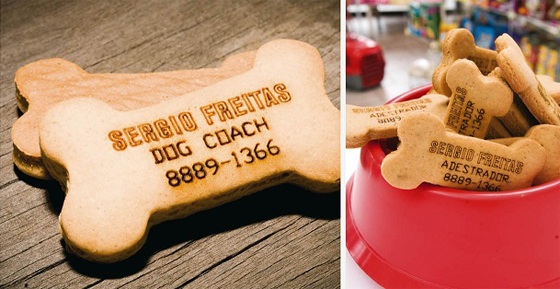 Personality + Eye Catching
This card shows a lot of personality and brings out good emotions in the person looking at it. It also makes the person curious about what it might be about.
Folded Ears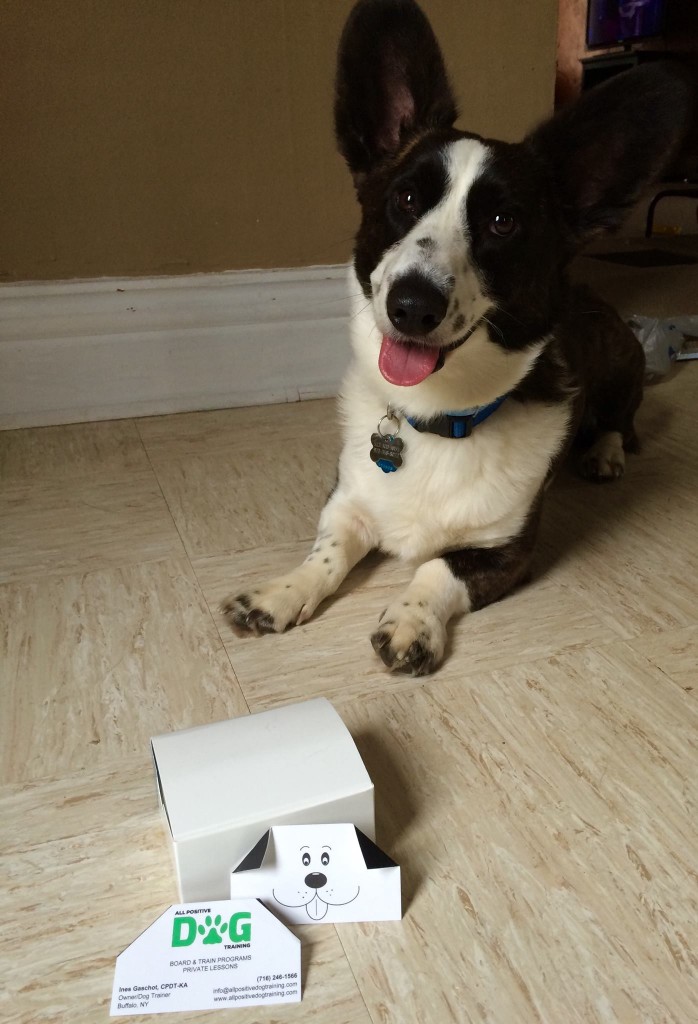 This is my personal business card that I made recently. It has received lots of positive feedback and I've already had one client mention that they saw my card at a local coffee shop. I'm offering the dog face and ears design for free to anyone who wants them on their business cards and you can click here and here to download them.
When you're designing business cards, don't be afraid to go for a 3D design. They don't necessarily cost more if you cut or fold them yourself!
Get Dog Training Business Tips!
Receive valuable dog training business tips and resources every week! Subscribe to The Modern Dog Trainer now by submitting your name and email below.
[mc4wp_form]