Start and Run a Successful Dog Training Business
---
Starting a dog training business is challenging…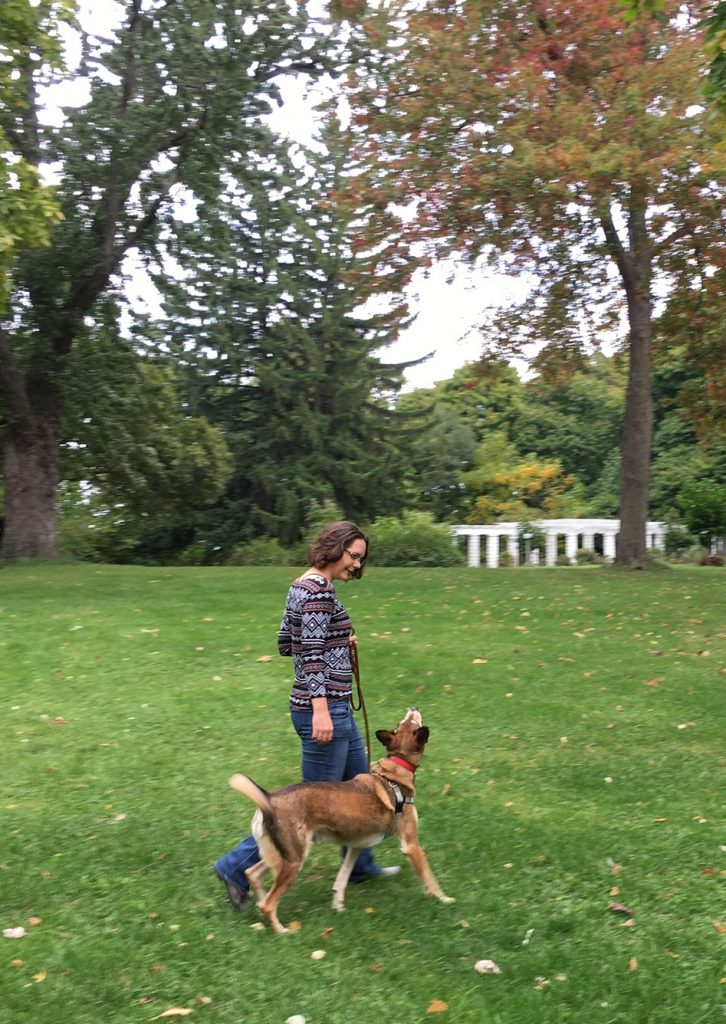 When I started my first dog training business, I spent over 20 hours researching how to form an LLC – and I hadn't even begun to learn about my new tax responsibilities.
Navigating the government's website trying to find the right information made me go cross-eyed. Their website is NOT user-friendly – let alone new business owner friendly.
I found myself asking: "Does this apply to me?" "What taxes do I have to pay exactly? And where do I pay them?" I know I lost several nights of sleep wondering if I was missing something or if I was doing it correctly. I wouldn't wish that on anyone.
Why did I persevere through that painful process? Because I knew there was a light at the end of the tunnel.
I knew I could help dogs and their owners in my community. I knew I wanted to share the rewards of using positive reinforcement based training. Seeing clients make new and even more powerful connections with their dogs brought happy tears to my eyes and I knew I wanted to make this my full-time gig. 
I've written this course so that I can help other trainers share their craft with their communities – we need more professional positive reinforcement based dog trainers out there!
What is this course?
This is a 12-week email course that will walk you through, step-by-step, how to set up your own dog training business. I'll walk you through topics and decisions like business structure, insurance, tax responsibilities, setting up your services, pricing, and so much more.
I was tired of seeing dog trainers making the wrong decisions or seeing the business side of being a dog trainer get in the way of their dreams. This course will save you hours upon hours of research and you can be confident you're doing it correctly.
In 12-weeks you'll have started your LLC, chosen your insurance, found a CPA, decided on services that will better serve your clients and create consistent income, and learned proven marketing strategies to generate new client inquiries quickly. 
What people are saying About This Course…
"I liked how it was broken down and especially that the tone of it was extremely helpful and supportive. It is very nerve wracking to be starting your own business, so to have and feel support makes a huge difference." – Zane Brown
In this course, you'll…
Stop worrying about being a perfectionist! Make significant progress to starting and running your successful dog training business.
Learn what, when, and where to file important government documents for filing an LLC and taxes.
Receive one email a week with step-by-step instructions so you can easily take action and make progress.
Each module will have at least one handout you can print and fill out.
Get lifetime access to our exclusive Facebook group where you can ask questions and share your challenges.
Learn how to set up a professional dog training business so you can make a difference for dogs and dog owners in your community!
Learn more about the course and enroll through the link below.
Learn More About This Course