Establishing a working relationship with a local veterinarian or clinic can be very lucrative. It can range anywhere from a small percentage of your total monthly or yearly clientele and income to one hundred percent of your entire business. One veterinarian, with whom I worked for many years, when asked what type of person she would look for in a dog trainer, had this to say:
"Someone who is a certified professional and shows me commitment, is experienced, and gentle and patient with animals. I'm more comfortable if I've seen them with animals personally. [They should be] willing to travel for in-home visits and handle owners well. You have to learn how to get the owners to be compliant, even if they are know-it-alls or stupid, all of which are very common."
Before you go out to your local vet's office and just try to introduce yourself, there are a few things that you should think about…
Write A Concise Introduction Letter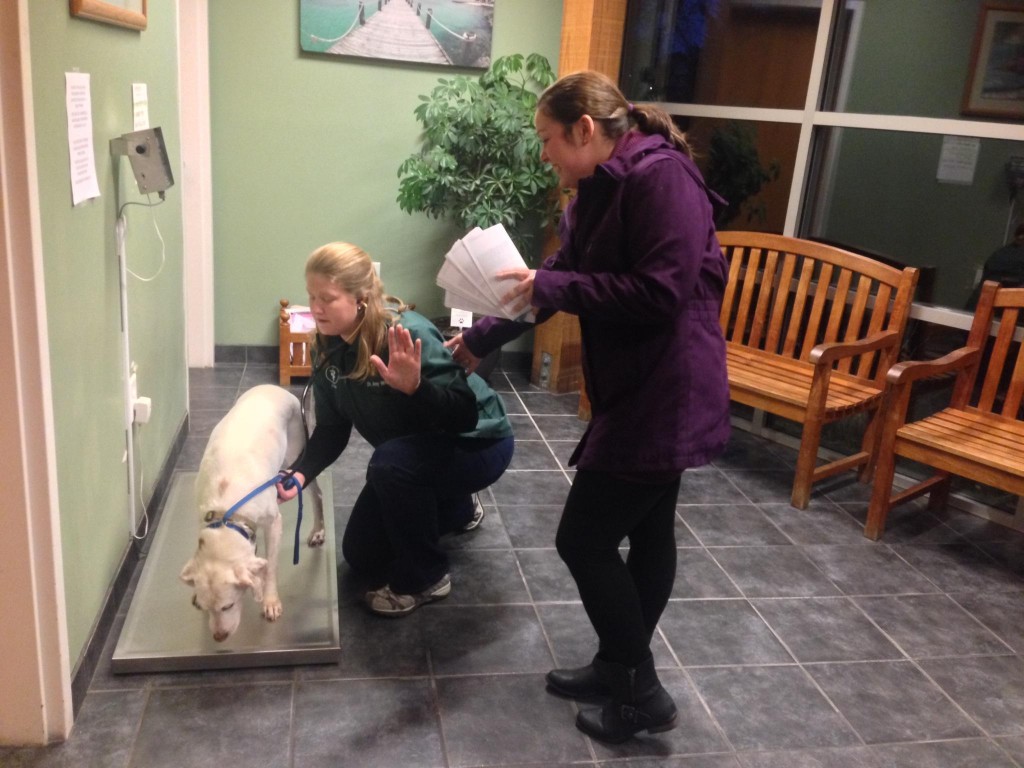 Writing a letter of introduction is probably the most effective way to start a relationship with a veterinarian. Veterinarians are generally very busy people! Visiting them during business hours without an appointment or invitation can be like having an off-leash dog interrupt your training session and start humping your client's dog. Nobody wants to see that!
Writing a letter is the best opportunity you will have to tell them exactly what you have to offer and why they should choose to send their clients to you for training. Send letters to all the veterinarians in your area, addressed directly to the doctors themselves. Call them back and follow-up. Offer to bring in lunch or refreshments and discuss your services.
You might even offer to pay for an office call in order to compensate them for listening to you.
Know And Embrace Your Limitations!
Be clear and concise about both your strengths and your limitations. Remember, limitations are not shortcomings or weaknesses, but rather the limits within which you are comfortable or qualified to operate. You never want to misrepresent your abilities or qualifications. Being comfortable with your own limitations will help allow you to project a more professional attitude. It also keeps you out of trouble. You never want to accept an aggression case if you are not comfortable or qualified, the same way that you would never diagnosis a medical problem in a client's dog. Build a strong network of other trainers and behavior consultants and know when to refer up the ladder.
Join Dog Training Trade Organizations
Two of the main organizations that veterinarians search to find dog trainers are The Association of Professional Dog Trainers (APDT) and The Certification Council for Professional Dog Trainers (CCPDT). Both of these organizations have trainer listings and searches that make it easy for you to be found. Other organizations, such as The Pet Professional Guild (PPG) and the International Association of Animal Behavior Consultants (IAABC) have the same types of listings and searches. However, overall recognition of these organizations by veterinarians seems in my experience to be very limited.
Acquire Professional Credentials
You will find that most veterinarians will take you more seriously if you are a certified professional. Achieving certification in dog training shows that you have made a serious commitment to your trade as well as to your own personal growth. The certification that veterinarians are most familiar with is Certified Professional Dog Trainer, either Knowledge Assessed (CPDT-KA) or Knowledge and Skills Assessed (CPDT-KSA). Both of these are available through the CCPDT, the only independent body that exists for certification in dog training.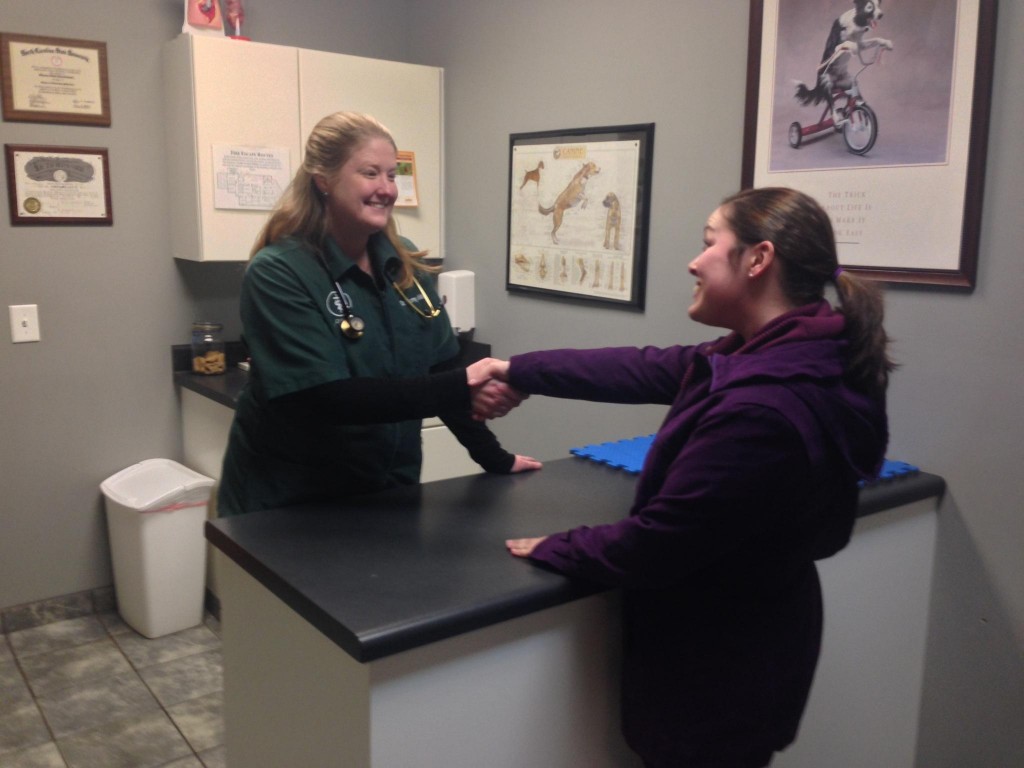 Become Aware Of The Veterinary Trade Organizations
Spend some time, if you haven't already, and become aware of some of the different veterinary trade organizations and their missions. The American Veterinary Medical Association (AVMA) and The Animal Hospital Association (AAHA) are two good examples. Membership in these organizations is voluntary and standards and guidelines are above and beyond those set by the rest of the industry. Being aware of which organizations a veterinarian is or is not a member of will help you to tailor your conversation, once you've started it.
Now that you know how to establish a relationship with your local veterinarian(s), who are you going to contact first?
Special thanks to Dr. Rebecca Simmons-Resnick for her input, Dr. Amy White, Ashley Ford, and Poppy for modeling for the photos, and Terri Dickinson for taking them!
About The Author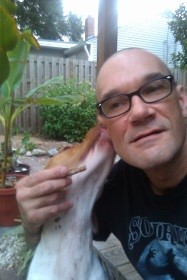 John Stawicki is a force-free dog behavior trainer living in Cape Fear, NC, with his lovely wife Paige, and their seven assorted mutts. Together, they contemplate dogdom and their place in the universe. He may be reached at Cape Fear Positive Dog Training.
Get Dog Training Business Tips!
Receive valuable dog training business tips and resources every week! Subscribe to The Modern Dog Trainer now by submitting your name and email below.
[mc4wp_form]