The Modern Dog Trainer Society – An Exclusive Dog Training Business Support Group
---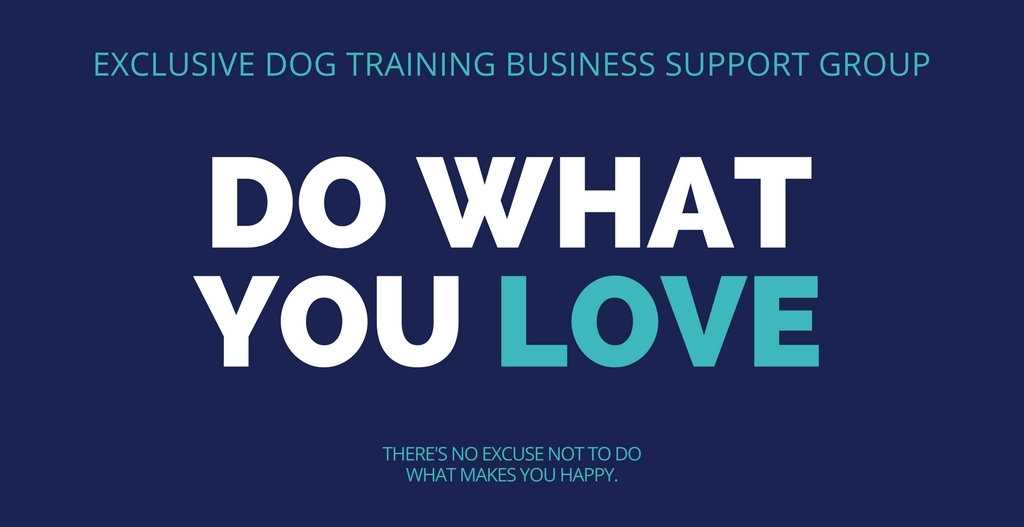 Tired of large Facebook groups that are scattered, repetitive, and distract you from making real progress in your business?
Are you really serious about making dog training hobby into your professional, life-long career? 
If you're a dog trainer that's just starting out or wanting to expand your business, this group will be indispensable to helping you succeed.
Join The Modern Dog Trainer Society! Let's work on our businesses and grow together. 
---
Hi, I'm Ines McNeil and I'm the founder of The Modern Dog Trainer Blog and Podcast. I'm a CPDT-KA and have been training dogs for over 10 years. When I started my dog training business several years ago, I was lucky enough to have a mentor nearby to give me advice and guidance about running my business, managing clients, policies and all the other questions I had about starting up,but I know that many of you don't have that luxury due to location or other local dog trainers being way too competitive. That's why I started this blog and now this online community.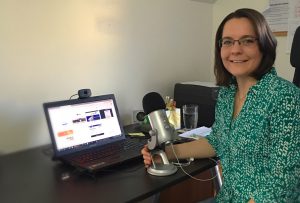 When I realized that there were far too many discussions and questions floating around in free Facebook groups than I could possibly have time to answer, I decided to narrow my attention down to people that were truly serious about starting up their dog training businesses in the next 12 or so months. Those that want to make their hobby into a career. Those that are ready to invest in the business side of their profession as well as their dog training education. I offer online email courses, but nothing beats personal, productive discussions amongst like-minded individuals and weekly coaching like I'm offering through this community.
This is the community I wish I had when I was first starting out.
---
Features of The Modern Dog Trainer Society – A Dog Training Business Support Group (Only $9.99/Month)
Weekly 1-Hr AMA (Ask Me Anything) Coaching Thread – In this weekly Q&A I'll sit down for one hour and you'll have my undivided attention so I can answer your most pressing questions. I'll help guide you through important decisions with step-by-step advice so you'll have the right information you need to make decisions for your business with confidence. Of course, you can brainstorm, discuss ideas, and ask questions with everyone else in the group the rest of the week as well!
Brainstorm & Collaborate with Other Like-Minded Professional Dog Trainers – The Modern Dog Trainer blog and podcast has a wonderful following of dedicated dog trainers that you'll be able to connect and network with. We're a positive bunch and we all want to see each other succeed. This group is closely monitored to ensure it continues on this way, too! You'll never hesitate to share your challenges with this supportive group of like-minded trainers so you can answers, stay motivated, and reach your goals.
Monthly Focus Discussion Topic – Each month we'll vote on a topic or challenge that everyone is experiencing in their businesses so we can address it head on. I'll share exclusive articles and resources for you to look at and we'll talk about this topic in the weekly AMA.
Stop Googling and Start Learning with Our Curated Articles and Resources Posted Exclusively in this Group – Learn from specific, detailed articles that will be archived around specific topics related to running a dog training business including how to sell your services, how to build your own website, etc.
10% Discount on All Current or Future Modern Dog Trainer Products – New products are in the works for 2017 and beyond, get an extra 10% discount on these awesome resources to help your business grow and thrive!
Community Barter List – Have a special skill from a past life or career? Add your name to the list and see what talents others in the community have to offer in exchange! This is a great way to build connections and reduce some initial costs that come with starting up a business.
Eligibility to Be Interviewed on The Modern Dog Trainer Podcast – Once a month we'll draw a name at random and invite them onto the Podcast for an interview. Talk about your process, current challenges, and promote your dog training business.
Book Exchange – We all have a long list of books we'd love to read someday, but with a limited budget it can be hard to get all of them! We've created a book exchange list so members of the community can share and exchange books with other members of the community.
Lead, Organized, & Moderated by Ines McNeil, Founder of The Modern Dog Trainer – I will provide structure to the group to ensure smooth, supportive, and helpful conversations in a positive environment. You can rest assured this will be a safe place to share ideas, challenges, and questions about building your business without judgment.
Our Community Values
Community over competition
Contribute questions or ideas clearly and often
Support each other
Be open to new ideas
Keep group conversations private
Share resources and successes with the group
Our Community Goals
Help each other learn and grow our dog training businesses.
Be supportive and helpful above all else.
Create a tight-knit community of like-minded and open-minded dog trainers.
Keep discussions about dog training methods out of discussions.
Help each other stay accountable so we can all make progress.
Learn proven business and marketing strategies to build a long-term, sustainable career as dog trainers.
Apply and Join for Only $9.99/Month
To join, fill out the application below. Applications are reviewed once a week so please be patient as I work through them. Once your application has been reviewed and approved, you'll receive a welcome email to complete payment and join the group.
---
If you're looking to cancel your subscription, you can click here and cancel anytime.