DIY SEO Course for Dog Trainers
Want more people to find your dog training services without paying for ads on or offline? Wish your website would show up on the first page of Google? This is the only course you'll need to address the most important aspects of SEO to generate new clients as a local business.
What You'll Learn
Learn how to implement good SEO (search engine optimization) techniques to move up in organic search engine rankings (i.e. show up in Google when people search for dog trainers in your area).
Wish you were receiving more client inquiries than you have time for? This DIY SEO for Dog Trainers Course will help you update your website so you can get free website traffic and new client inquiries for years to come.
Search Engine Optimization (SEO) is a fancy term for making sure your website has implemented certain tactics to make your website look authoritative, helpful, and relevant in the "eyes" of search engines and, most importantly, your human visitors.
Who This Course Is For
This course is ideal for dog trainers that can build, edit, or manage their own website. You should be able to log into your website, copy/paste html code, and upload images. Your website can be brand new or several years old. You should be comfortable copywriting for your own website either on the main pages of the website or your blog (which I'll explain why you need and how you should go about it in the course).
How To Access Your Course
All of our courses are accessible on laptops, tablets, or smartphones because they are emailed to you. With each lesson, you'll receive educational and actionable instructions. Lessons consist of written instructions, slides, and videos.
I took this course in April and it was one of the best choices I have made. There are so many scams and unnecessary (and expensive!) SEO tools out there that you really don't need to use when you're starting your own business. This course was extremely educational and prepared me more for what I need to do in running and creating my website. I would do it again in a heartbeat.
Zane Brown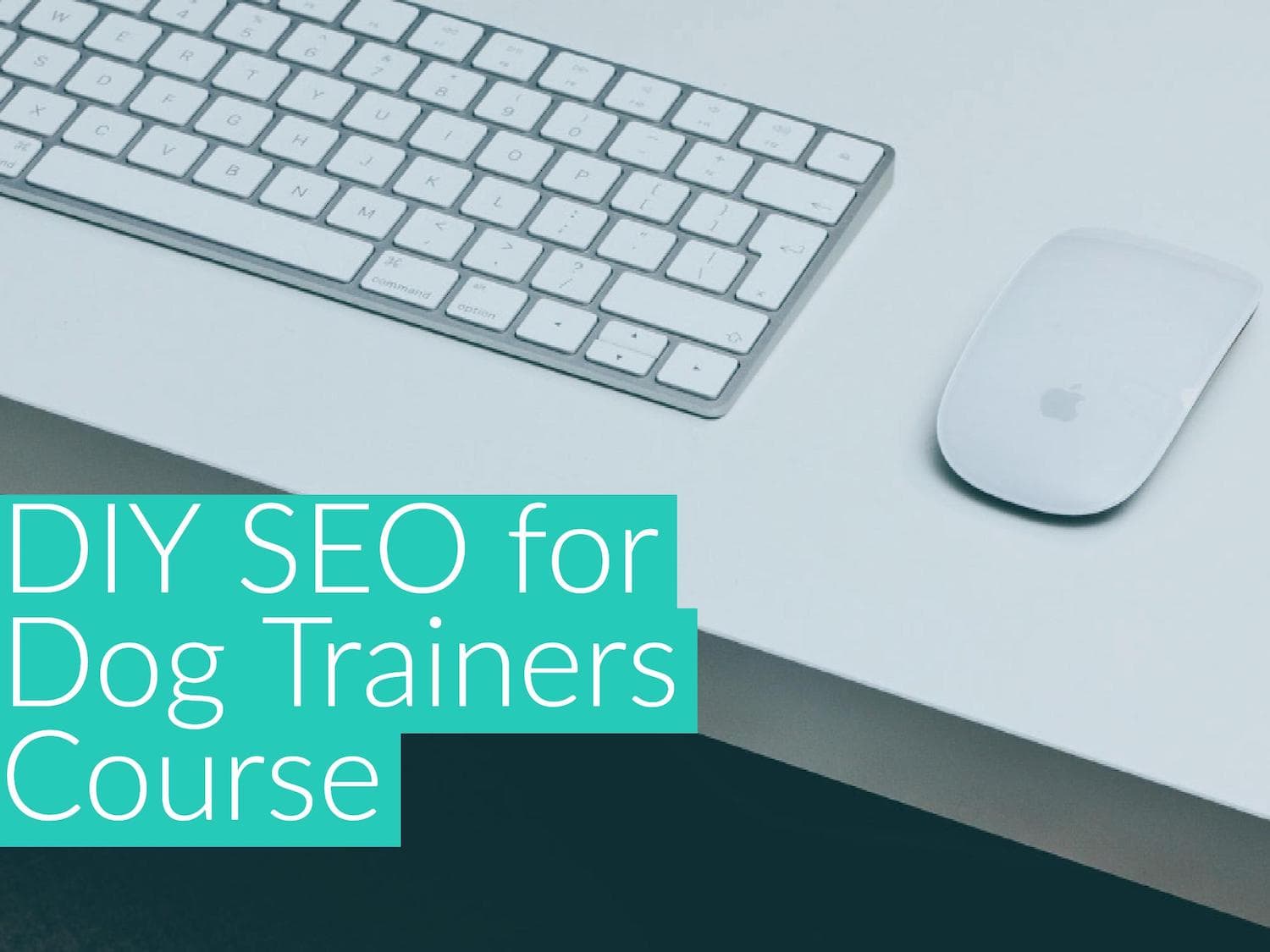 Course Benefits
Discover how people searching in Google for "dog training" can find your website
Learn what makes websites perform well in search engines
Analyze how your website is currently performing and identify what to improve
Make changes to your own website to help it perform better than your competitors
Minimize advertising costs because clients will find you for free through organic Google searches
Know how to avoid SEO scams in the future when they call or email you about your search rankings!
Ultimately, you'll learn how to make updates to your own website without paying hundreds of dollars for a "pro" to do the same work.
Module 1: What is SEO? 
History of Search Engine Optimization
Why SEO Matters to Your Dog Training Business
DIY SEO Audit of Your Current Site
Sign Up & Set Up Google Analytics & Search Console
Module 2: Critical Aspects of SEO & How to Improve Your Site
User Experience & User Intention
Local Ranking Factors
Alt & Meta Tags
Site Speed
Module 3: Copywriting for Local SEO
Keywords & Phrases
Keyword Research
Website Structure
How to Write for the Web
Module 4: Blogging for Better Rankings
Why Blogging is Important for Your Website's Ranking
What Technical Aspects Should You Pay Attention To
How to Come Up with Topics on a Regular Basis
How to Incorporate Your Keywords into Your Blog
Module 5: Ways to Future-Proof Your Website
Non-Spammy Link Building Strategies for Local Businesses
Removing Old Website Pages Without Reducing Your Rankings
Creating a Google My Business Page & Other Social Media Profiles
How to Collect and Show Reviews in Google
Bonus: FAQs Summary Lesson – All Your Questions Answered!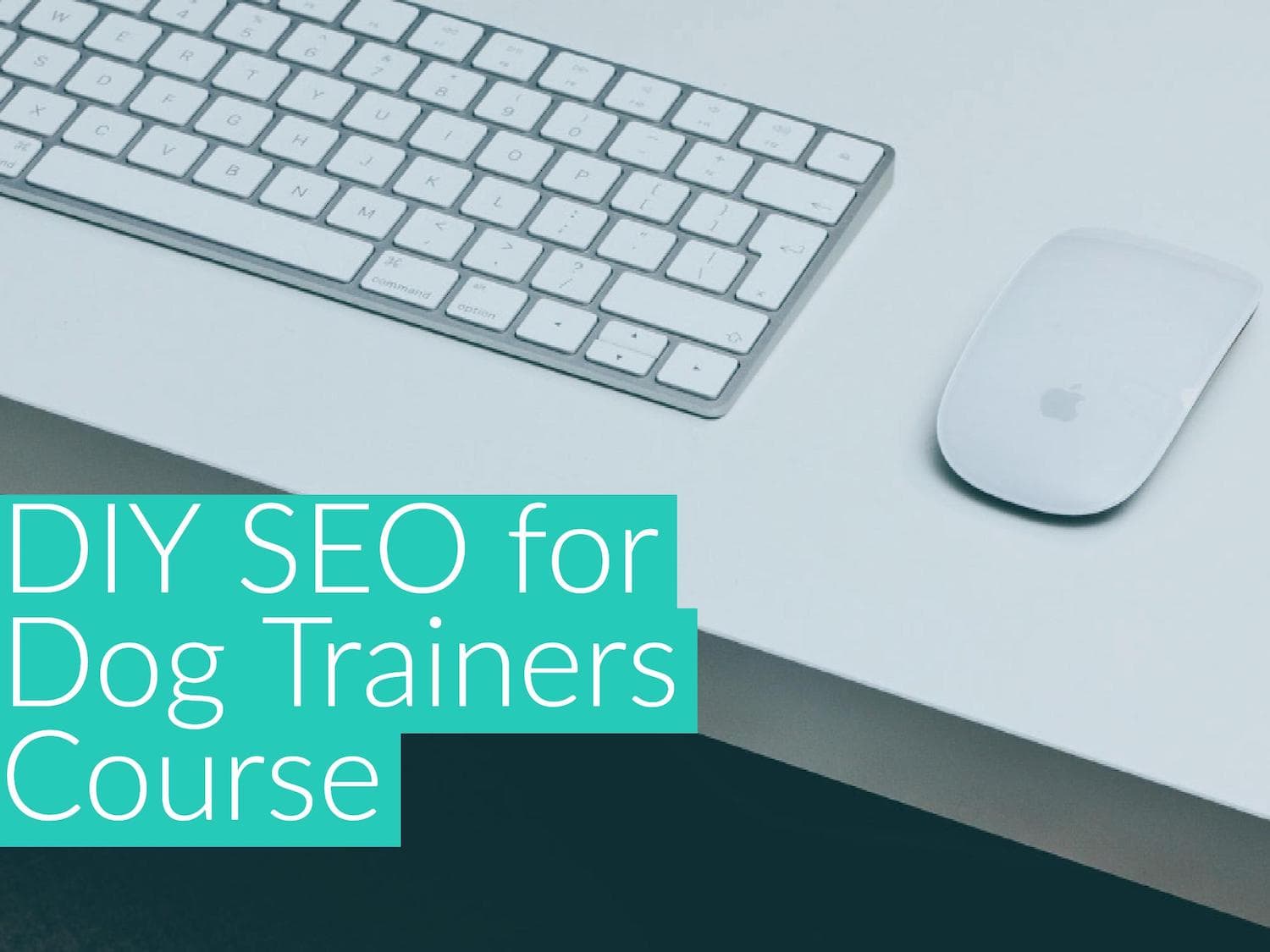 A 5-week course that teaches you how to edit, manage, and write for your website to improve your search rankings.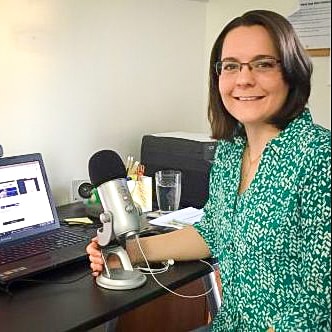 Who We Are
Hi! I'm Ines McNeil. I'm a Certified Professional Dog Trainer with a knack for digital marketing. I help fellow dog trainers start and grow their businesses. I've also recruited several colleagues in this journey to help me reach the most dog trainers and, therefore, the most dogs. We're here to help you with your dog training business.  As dog trainers, we already know the struggles you're experiencing because we've been through it all ourselves. We can't wait to help you!