Digital Marketing for Dog Trainers
---
Let's Work Together to Grow Your Dog Training Business

As the founder of The Modern Dog Trainer Blog and Podcast, I set out to help others succeed and these consulting services are an extension of that goal.
I'm a certified professional dog trainer turned digital marketer. I offer digital marketing for dog trainers so that I can help other dog trainers grow their businesses with digital marketing strategies I learned the hard way. I actively keep up with all the changes going on in digital marketing and am Google Analytics and Google AdWords Certified.
How Can I Help You Succeed?
To have a successful dog training business these days, you have to:
Show up on the first page of Google to get more clients
Utilize Google Adwords to get new clients consistently
Have compelling website copy so that people call once they land on your website
Maintain social media and a blog to demonstrate your knowledge and abilities
Stay in touch with clients with email newsletters or announcements
As a dog trainer, I know you want to help dogs, but the biggest obstacle to that goal is booking new clients. I'm offering an affordable solution because I've been in your shoes. Instead of having to learn all about websites, social media marketing, search engine marketing, and more, you can focus on registering new clients and helping dogs.
---
"If you're looking for successful website marketing, Ines is someone you'll want on your team. She is driven, hard-working and professional. Her passion for creativity is inspiring. She consistently improves the performance of websites and blogs with her knowledge of SEO, content marketing, social media and PPC advertising. You can expect her to know the latest marketing trends before many others in her field." – Jes Keeton
---
Digital Marketing Consulting & Services for Dog Trainers
Consulting – Digital marketing consulting where I help you identify which digital marketing strategies will work best for your specific business goals.
Services – If you're limited on time, I also offer marketing services where I become an extension of your business and work on marketing tactics that will help your business the most.
Who would benefit from working with me?
Beginner dog trainers looking to get their business off the ground quickly.
Part-time trainers wanting to make the leap to full-time.
Dog trainers that need to update their website but aren't sure where to start.
---
"Like many dog training business owners we tried to create our own website.  It did the job, but we were never quite happy with it.  We offer a lot of services and potential clients were often confused navigating the site.  Within days Ines created a beautiful, clear and easy to navigate site for us.  Business has improved, we get a ton of compliments on the site and we are thrilled!  We love that Ines has not only the marketing background, but knowledge of the dog training industry.  We would recommend her to anyone looking for a beautiful AND functional site." –  Lori Coventry, CPDT-KA
---
My Team – I Can't Do It All Alone!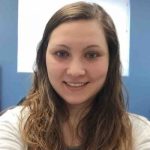 Lisa Huttenmeir – Google Adwords Certified
Lisa works as an extension of me. With over 5 years of experience, she's highly skilled in managing and optimizing Google Adwords campaigns. She makes sure that all of our accounts run in the most efficient way possible to ensure we stay within budget and get the most out of your budget.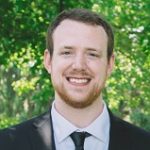 Sean McNeil – Corgi Wrangler
Sean has several years experience running websites and businesses and now assists me part time with my business and the work we do for clients. On any given day, he'll be updating our social media page, updating our website, or making quick changes to a client's site.
Let's Get Started
I'm excited to meet you! The first step is for you to fill out the form below. This will give me an idea of where you are and what you're interested in. Once you fill out the form, we'll take a look at your online presence and layout a plan of action to give your dog training business a boost. Talk to you soon!
Fill out the form below to introduce yourself and start the conversation. (Currently booked until October 2016.)