Business Templates for Dog Trainers
The Ultimate Editorial Calendar for Dog Trainers (FREE)
Use this calendar to:
Fill in the blanks to plan your annual blogging calendar.
Help your blog more regularly and improve your site's SEO.
Get a high-level overview of your upcoming year.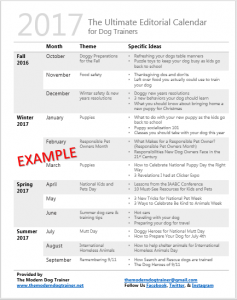 The Anatomy of a Website Page Designed for User Experience and SEO (FREE)
Take a look at how the ideal website page should be designed.
In this PDF, I break down what I look for in a website to ensure ease of use for visitors and optimization for search engines.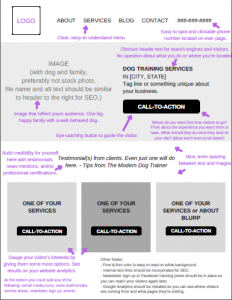 Behavior Modification Dog Training Case Study Template (FREE)
Demonstrate your expertise with professional behavior modification case studies you can share with vets & clients. Excellent to use when collaborating with veterinarians and to present to your clients. Use this free, 4-page template to keep track of your clients and demonstrate your knowledge and skills to your community.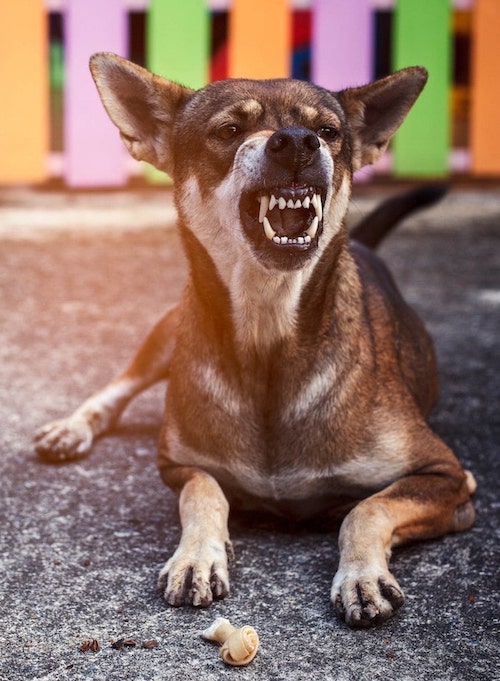 Dog Training Business Accounting Template (FREE)
This free business accounting template from Xero allows you to input transactions, track growth and sales, and better understand your profitability as a business. Don't forget to customize the categories to your match your business' services/products!
Click the button below to view the spreadsheet. To make it editable, click "File," then "Make a copy…"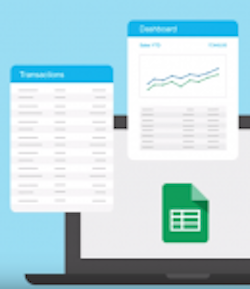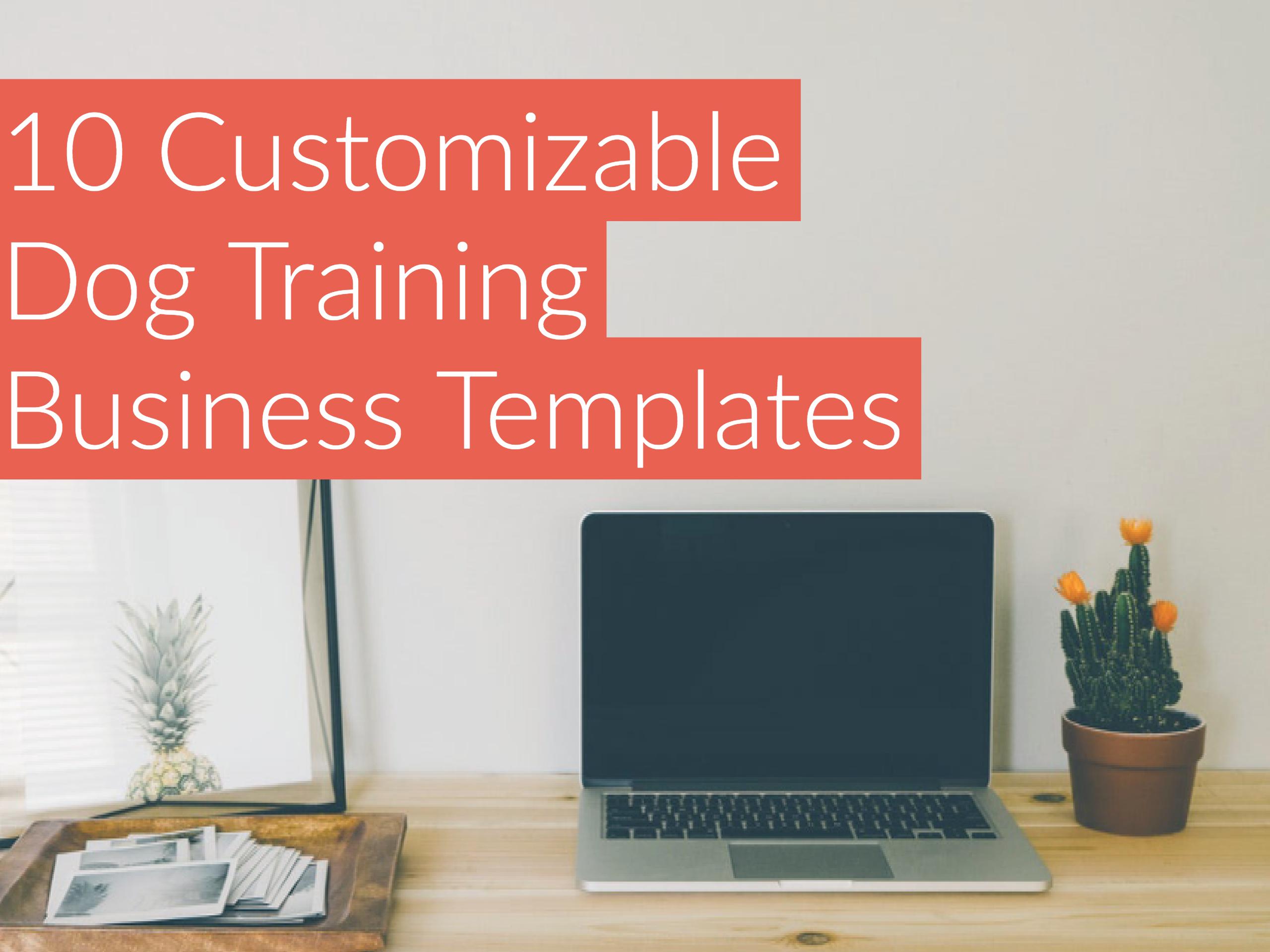 10 Customizable Templates for Your Dog Training Business ($199)
Get this exclusive paid bundle of 10 templates for emails, intake forms, and a welcome packet to get your business running quickly and smoothly.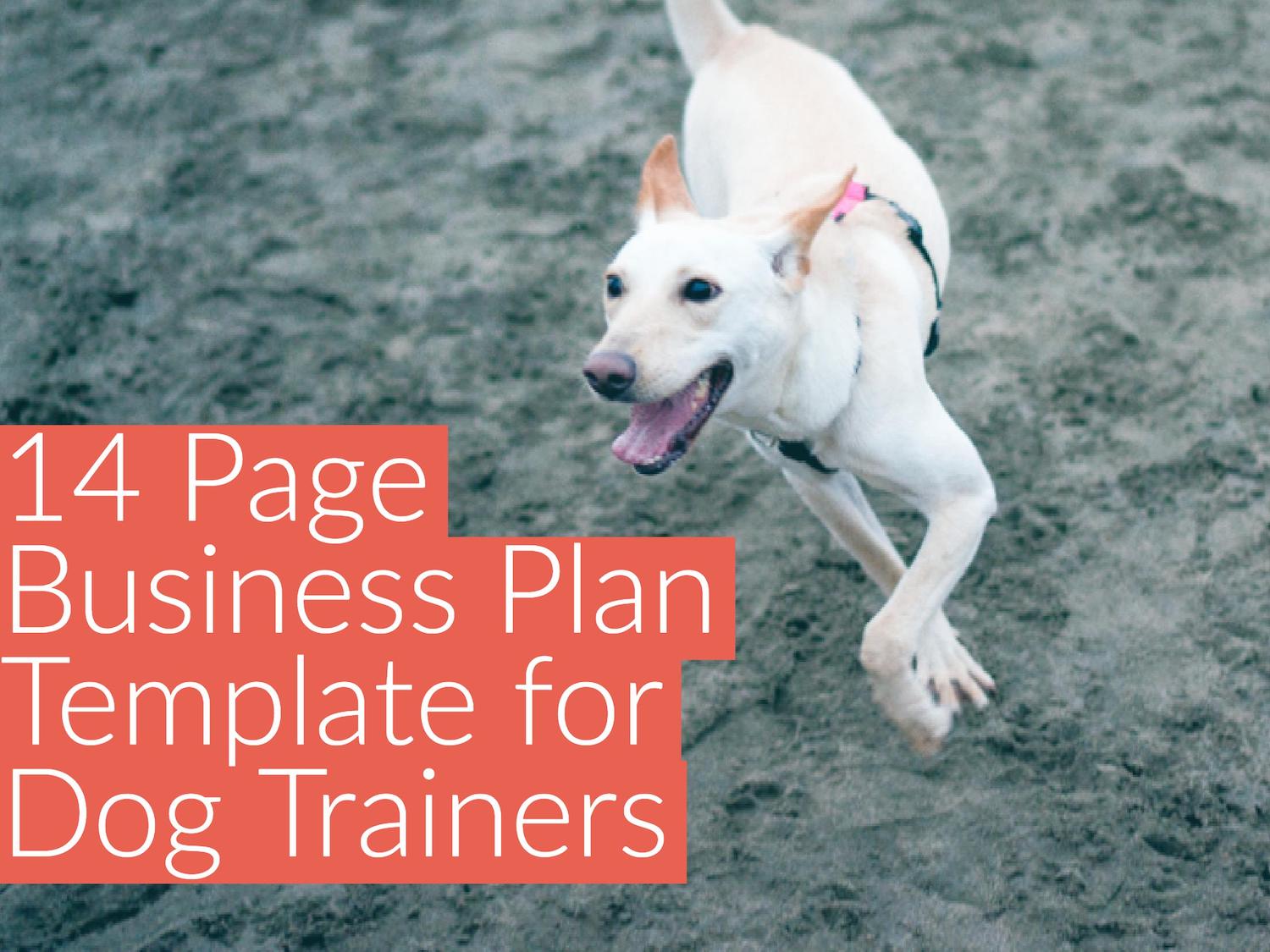 14-Page Business Plan Template for Dog Trainers ($99)
A fill-in-the-blank business plan for solo dog trainers. Outline the specifics you'll need for your new dog training business.