The Modern Dog Trainer Blog
The contributors on this blog have been in your shoes and we want to help you create a profitable dog training business. We're here to show you how to start your dog training business, give you smart marketing tips, make day-to-day business operations simpler and more automated, and so much more!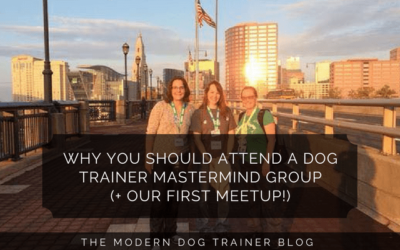 Starting up your own dog training business? Stuck in a rut with your current business? Learn why a mastermind group could be what you need.
Write for The Modern Dog Trainer
Have an article in mind that you'd like to contribute to the blog? We'd love to publish it!