About Us
We're bringing the dog training industry into the 21st century by providing the most up to date industry tips to our readers. We can give you the tools and information to perform better and inspire you to help dog owners.
Our Mission
The Modern Dog Trainer helps dog trainers learn about and use modern business practices by providing business development and marketing tips. We help dog trainers like you…
Grow your dog training business.
"
Ines

 is an amazing lady. She is extremely friendly and easy to talk to. Over the past year she has provided me with a ton of great advice and is always willing to chat and share her experiences and knowledge." Samantha Freschette
Ines McNeil
B.S. Biology, CPDT-KA
Dog Training Business & Digital Marketing Expert
Ines is the founder of The Modern Dog Trainer blog, The Crossover Trainer blog, and her own local dog training business, All Positive Dog Training LLC in New York. She is a certified professional dog trainer (CPDT-KA) and also has a background in digital marketing strategy. She is able to mix her expertise in each field to provide the most relevant and actionable tips for dog trainers and their businesses. She has been studying and working with dogs for over 10 years and enjoys helping people regain tranquility in their lives with modern dog training techniques. Now, she helps modern dog trainers establish successful businesses so that they in-turn can help more dog owners and dogs live happy, enriched lives together.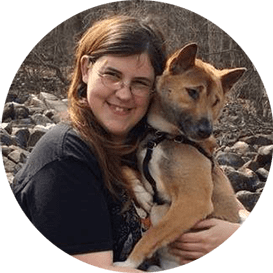 Molly Sumner
CDBC, CPDT-KSA, CBATI, CWRI
Expert on Compassion Fatigue and Training Primitive Dogs
Molly Sumner is a Certified Compassion Fatigue Educator and Therapist who helps pet professionals identify and overcome compassion fatigue. She is also skilled at training and titling primitive dog breeds.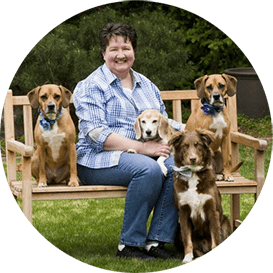 Laurie Schlossnagle
CPDT-KA, KPA-CTP, CBCC-KA
Nosework Expert: WCRL & CWAGS Judge
Laurie Schlossnagle is a KPA CTP, CPDT-KA, CBCC-KA. She is the Trainer/Owner at Side By Side Dog Training. WCRL and C-WAGS Judge. Founder/Director Paws With Compassion.